With most shops having large windows for their storefronts, many are finding it advantageous to use the space available. Seen here are some windows signs Perth Graphics Centre completed for Harvey Norman in Midland.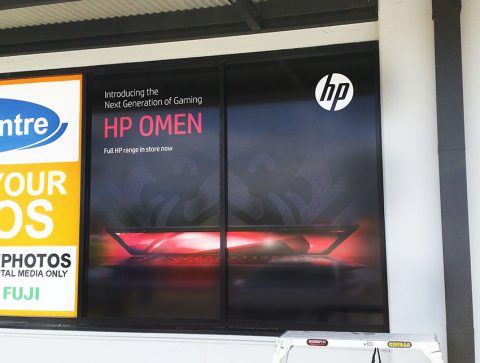 Our job was to measure the windows, and then print the signage to suit. Using high quality vinyl, UV durable inks and a protective overlaminate, the windows have now been transformed into advertising to catch the eye of customers walking past.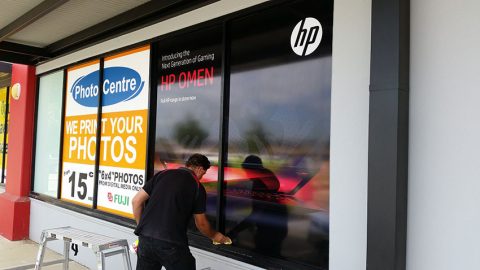 Installation of the window signage was done very quickly, and with a white backing, the inside of the shop has had outside glare cut down, an added benefit. In addition, the laminate used is waterproof, as are the inks which are not water based. This makes cleaning of the windows simple and there's no risk of ink running.
Another issue that you may have seen is the lifting of the clear laminate, which tends to tunnel away from the surface and leave large patches of adhesive exposed around the edges. This problem is caused by a mismatch of vinyl and laminate. To counter this, Perth Graphics Centre only uses matching print systems and vinyls.
If it's a monomeric vinyl, it is laminated with monomeric clear. If it's a polymeric vinyl, it's laminated with polymeric clear. And if it's a cast vinyl, it's laminated with cast clear.
This eliminates movement between the surfaces, so expansion and contraction all happen at the same time, ensuring your window signs look their best for as long as they last.
If you need window signage, Perth Graphics Centre is the place to head. Please call us for more information or ask our friendly staff for a quotation on your window signage.