Specialising in outdoor stickers, waterproof stickers and bumper stickers, Perth Graphics Centre is the place to head for your sticker needs.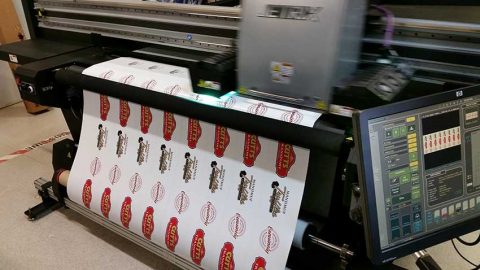 Our machines are both state of the art and are maintained with precision, so screenprinting stickers has become a thing of the past. Digital print methods now return a higher quality print as well as give the possibility of individualising every sticker with either different names or serial numbers.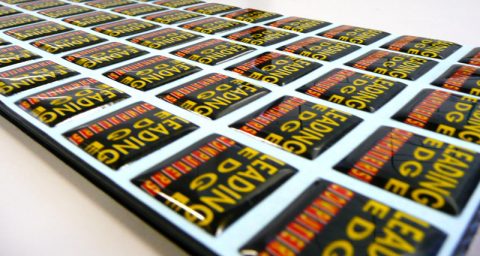 Domed stickers, like the ones you see above, are also made in-house at Perth Graphics Centre. Our UV curing process means there's no wastage and the turnaround time is greatly reduced. Instant drying time for the inks also means there are no dangerous chemicals leeching out after the stickers are printed.
We can match colours, print metallic silver and gold, as well as print on brushed aluminium or even make self-adhesive metal plates. If it's got to stick and it needs to last, Perth Graphics Centre can do it. With our top of the line materials and high quality inks, you can be sure that your stickers will last a long time inside or outside.
Forget screenprinting – short run printing of stickers is a specialty at Perth Graphics Centre. Whether it's a one-off or even a few, we're able to print them in no time at all.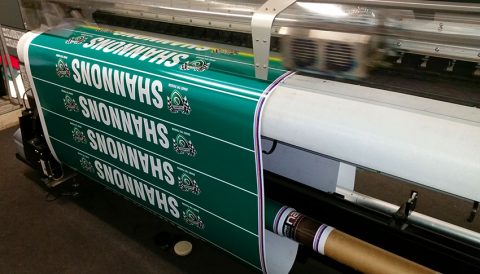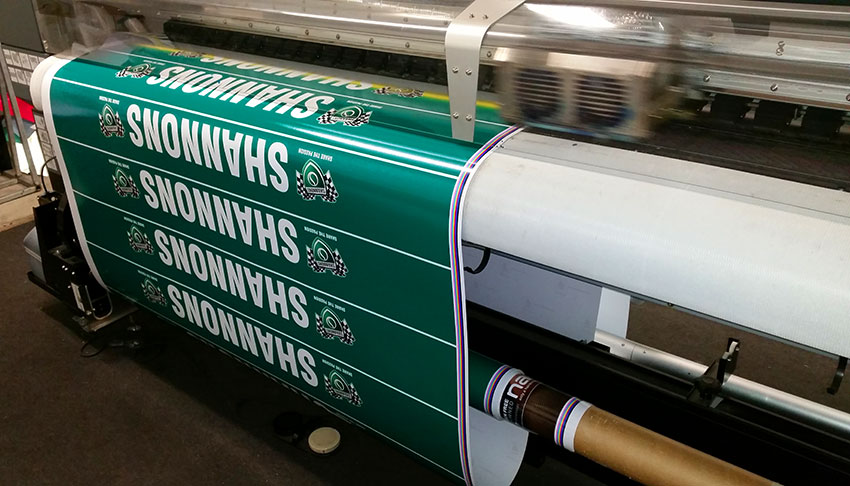 Years ago, digital printing was frowned upon because of it's low resolution and short outdoor life. Not anymore. Perth Graphics Centre has invested in the latest in printing equipment, and whether it be bumper stickers or something a bit longer lasting, we can accomodate.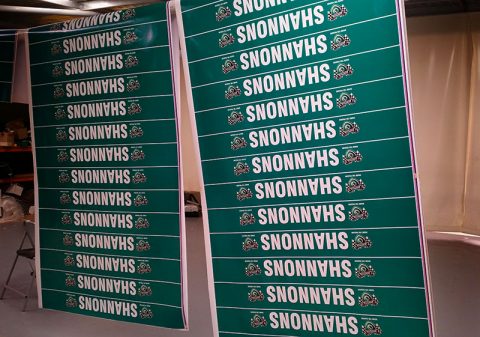 Short run printing done simply
Our digital printers use inks which emulate screen printing ink, meaning they're tough and UV durable but because we can print one-offs, we're not limited to a particular size, shape or colour. We can print one off photos or we can do solid colour as well. Seen here are stickers for Shannons Insurance to be used at Targa West. These windscreen banner stickers would be too costly to set up for screenprinting, so our printers were able to knock these out very quickly.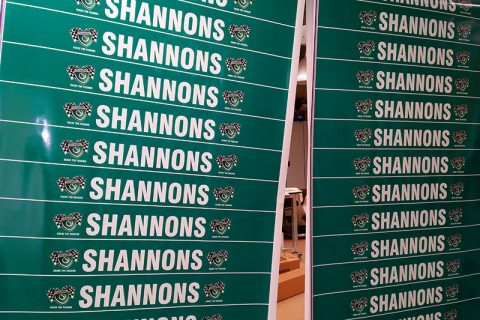 The client was ecstatic when he picked up the stickers, proving that small quantities are no cause for concern. Small quantities of stickers can be used even for trial runs before committing to a larger run. So, if you have a small amount of stickers you'd like done, then see us at Perth Graphics Centre. We can do one or one thousand – we're happy to help with whatever you need.
To make sure we are the best sticker printing company in Perth, we have concentrated on ink formulas, quality vinyls and proper curing methods. While other companies are all about buying the cheapest stocks to keep prices down, Perth Graphics Centre makes sure that every job that goes out of the door is perfect – after all, less wasted materials means lower production costs.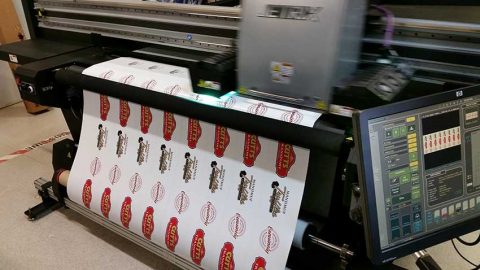 Most production methods these days have gone away from traditional printing (such as screenprinting) and are now done using digital screen presses. Seen above is one of our printing presses.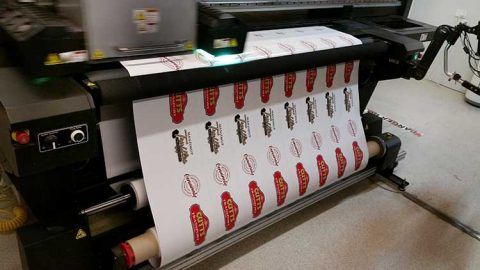 It's true that digital printing is the way of the future, but what are the best methods for sticker printing? Here at Perth Graphics Centre we believe that the best way is to ensure the ink binds properly with vinyl, which is why we've settled on solvent-based methods. While many companies are touting latex printing as the way to go, this water-based print method relies on a primer to bond the ink with the substrate.
It sounds good in theory, but in reality, the ink only ever sits on top. Its resistance to the elements and to chemicals, is therefore greatly reduced. Solvent-based prints (whether air-dried or UV curable) don't have that issue, as the ink etches itself into the surface, staying there permanently.
The printer above is printing a whole heap of stickers for the next Targa West round, and using the UV curable print method, the rally cars still have stickers that look great after the race.
We're always happy to make recommendations, so if you have any questions regarding sticker printing, Perth Graphics Centre is the place to head.
Almost everyone has a printer these days, which means that almost everyone can print stickers. But the real test is whether or not they last outside.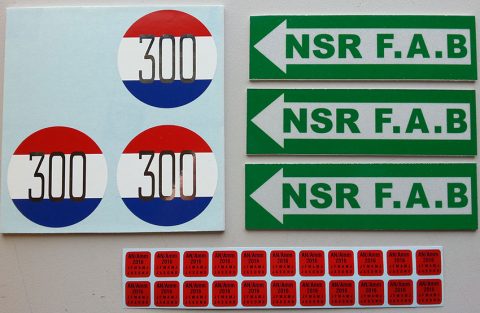 Here at Perth Graphics Centre, we have made it our goal to produce the longest lasting, most UV durable and UV stable stickers you can buy in Perth.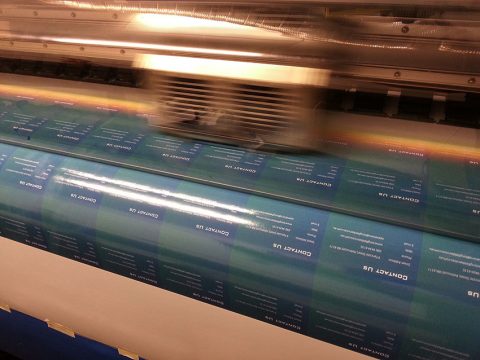 The trick is the vinyl stock which we use, coupled with long-lasting inks and protective overlaminates. Our customers have been very impressed over the years with how long our stickers last, which is why they keep coming back for more. Seen above is one of our high-speed printing presses making these UV durable stickers.
UV stable stickers are definitely an advantage in our harsh climate, so if you need long-lasting, outdoor and weatherproof stickers, then please head to our contact page to ask for a quote.
We're often asked if we do waterproof stickers. Perth Graphics Centre has the most waterproof materials available for your sticker needs and our customers keep coming back for more.
Particularly with drilling and offshore mining, waterproof stickers are critical. Pump manufacturers also avail themselves of the aggressive adhesive and durable inks that we use.
If you need waterproof stickers that will last for years, then please head to our contact page to get an emailed quotation.