These days, Perth Graphics Centre is receiving a lot of enquiries about novelty cheques. These giant cheques are often used in promotional activities, competitions and for marketing purposes.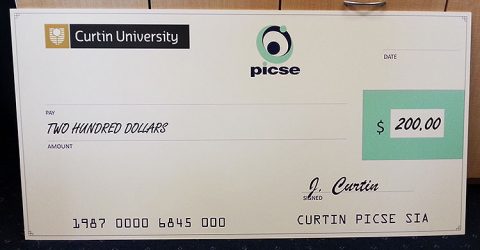 Usually made from a high-grade foam PVC, novelty cheques are a great way to catch the eye, and create interest in your charity or promotion.
If you would like a quote on novelty cheques, (or if you're American, novelty checks), then head to our contact page to give us a call, or click here to email for a quote.