The Hyundai iLoad is becoming an extremely popular van for tradies looking to have a cheap runabout while still getting an excellent warranty. Signwriting on the Hyundai iLoad is also simple.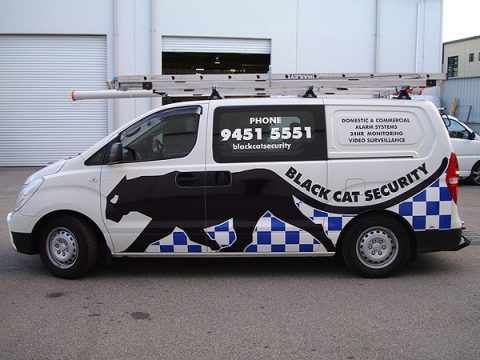 Here's an example of a partial wrap with the sides being printed and the text vinyl cut. The window is made from one way vision with overlaminate and all of it is produced using high quality seven year cast vinyl.
Head to our contact page for a quote for signwriting your van, car, truck or bus.