Magnetic Signs and Car Magnets
We often get asked if we make magnetic signs for cars – the answer is simple. Yes!
These car magnetic signs are a great alternative to stickers, and offer a temporary branding for while you're on the job.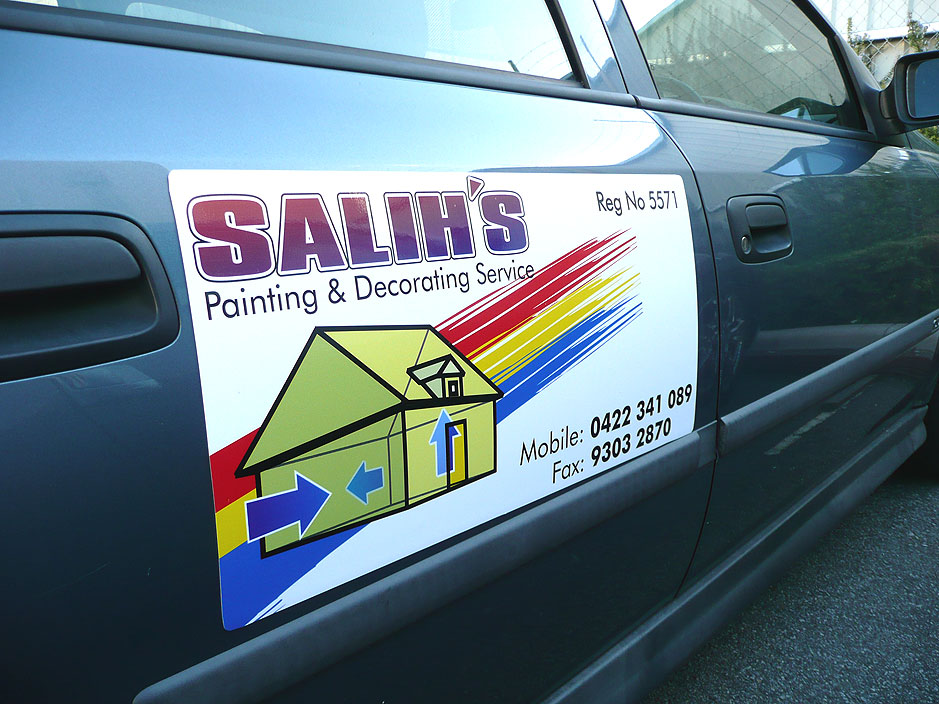 Made from a durable, vehicle grade magnetic, these signs can be done in full colour, or even just one colour if required. The standard size is 600mm x 300mm, and they're usually done in pairs.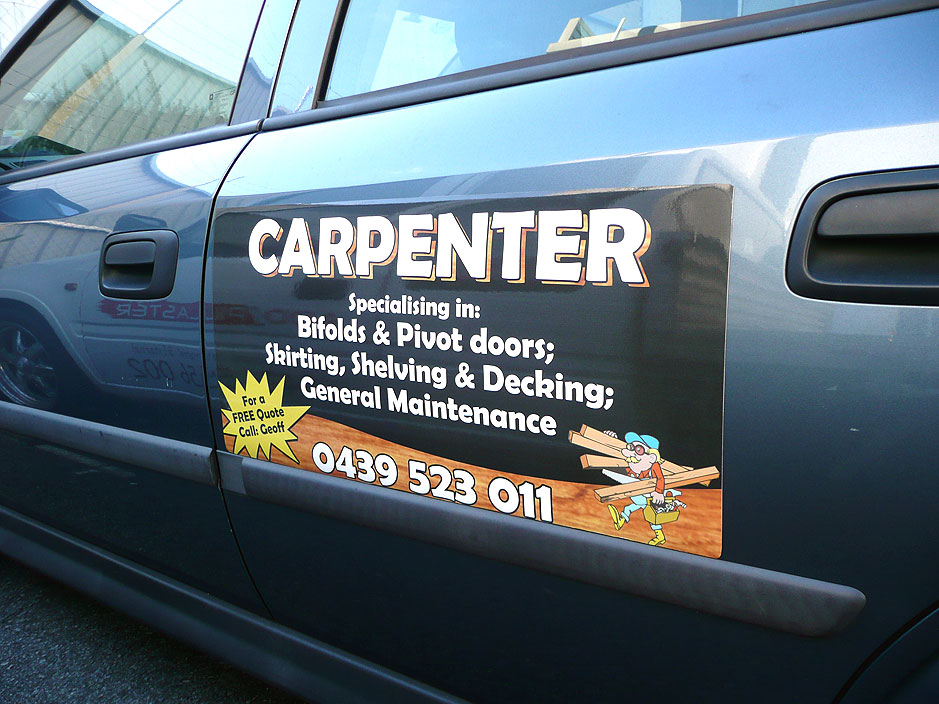 Of course, we can custom make any size you require, but make sure that the vehicle hasn't been in an accident or been bogged up – if there's no steel there, then the magnets aren't going to stay.\
The same applies to cars with aluminium bodies – it needs to be steel for the magnets to work.
We also have a few tips and tricks exclusively for PGC customers to make sure you get the longest life out of your magnetic signs – something our competitors are envious of.
By following our instructions, you'll be sure to lengthen the life of your car magnets and protect your paintwork.
Be sure to head to our contact page to find out more.