If you have a trailer and you want signs on it, then contact Perth Graphics Centre.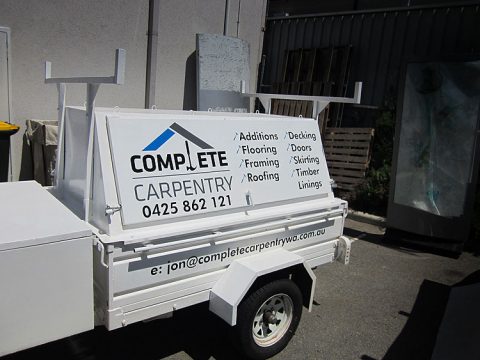 We are constantly turning trailers into mobile billboards which advertise your business at a fraction of the cost of a Yellow Pages advertisement. The difference is your trailer signage will be always in front of people's eyes.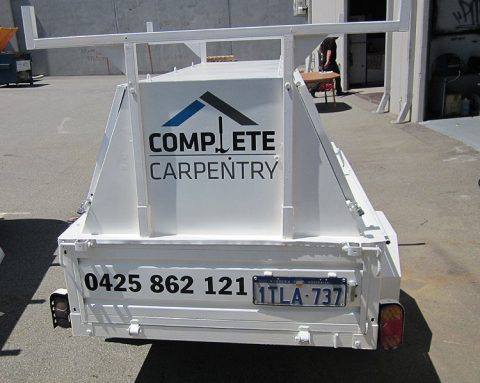 We can work with any size and any shape trailer and can combine full colour graphics with simple vinyl cut lettering to create an effective sign for your trailer. If you have ideas, we're happy to look at that, too.
Give us a call about your trailer signage – Perth Graphics Centre is ready to help!