Aluminium Composite Signs
If you're after metal signs, Perth Graphics Centre can help using aluminium composite panel. These signs are light weight, yet very strong and durable.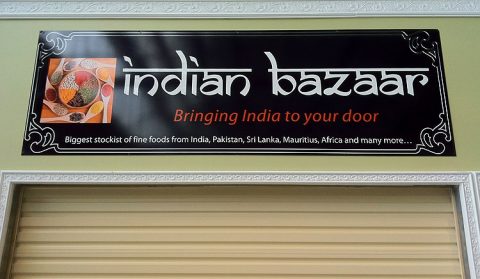 The aluminium composite signs shown here are one of Perth Graphics Centre's creations for Morley Coventry Markets. The specification was aluminium composite panel (two sheets of aluminium with a polythene core sandwiched between) with digital print on the face and 3D routed acrylic lettering.
It makes for a sign which has excellent presence, looks great and jumps out at you. For attention grabbing signs, head to our contact page and ask for a quote.