Trailer signs: Perth reticulation company's new signage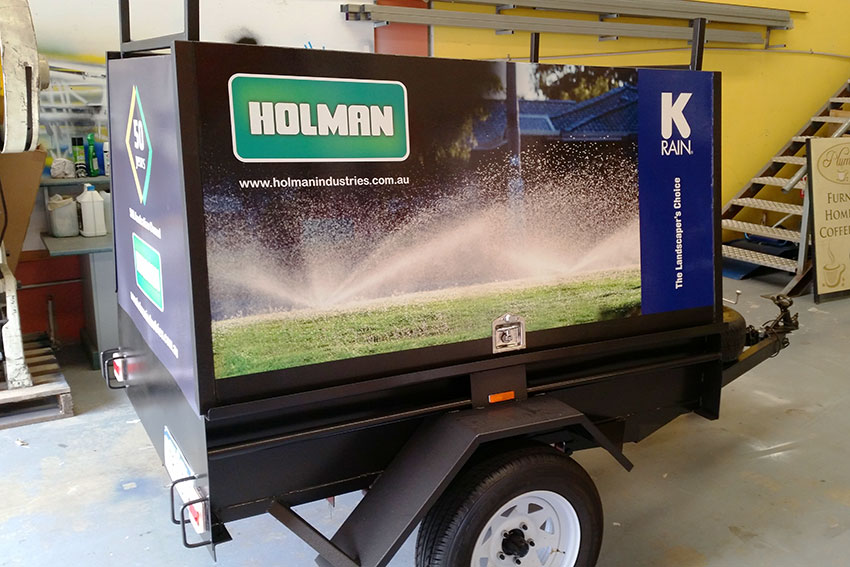 Do you have a trailer and need signs for it? Or do you need to update your trailer signage? Perth Graphics Centre can help.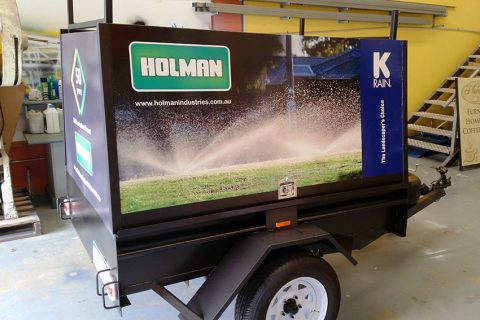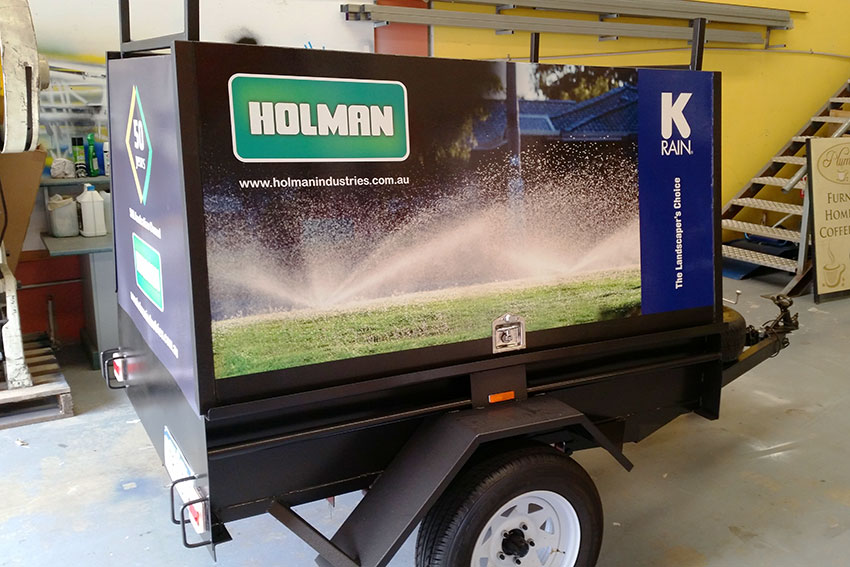 We can signwrite trailers big and small and will make your message stand out. The trick is to use colours and fonts to make the graphics pop. It's also best to ensure the trailer is painted well and if recently done, leave it a week or two before your graphics go on.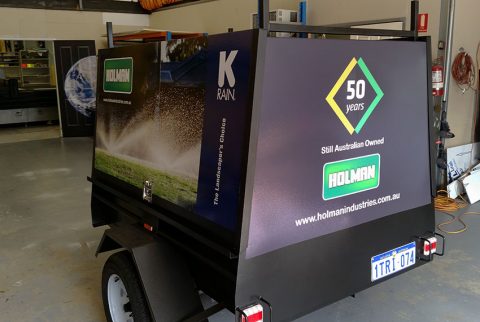 With our full colour signage, your trailer signs will look incredible and stand out from the crowd. If you need us to design something for your trailer signs, we can do that too.
If you're a tradie with a trailer, then get your signage done by Perth Graphics Centre. Call in or call us for a quote today.