We've done plenty of vehicles for Dial A Doctor, being the preferred signage supplier. But we had only ever done Mitsubishi Colts.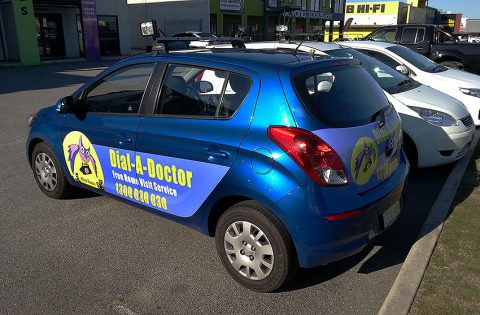 After careful consultation with the client, we decided on this simple but effective design for the Hyundai i20. It stands out and tells the public exactly what the person is there for.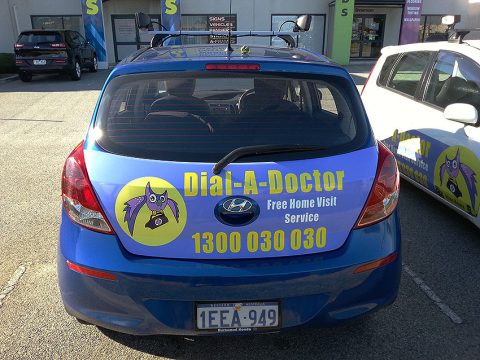 Signwriting cars is one of Perth Graphics Centre's strengths, so if you need signs for your Perth-based business, please give us a call on 9248 6226.