The crew at Vastese Bakery has revamped their logo recently, meaning new signs for their trucks.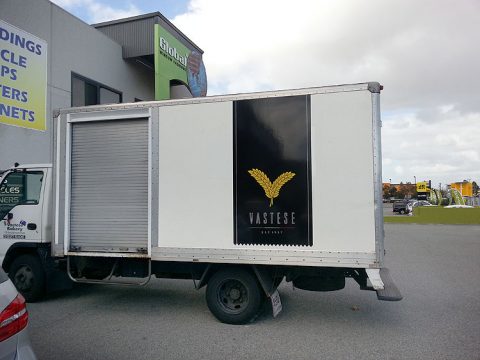 Perth Graphics Centre and truck signage go hand-in-hand, and we were contacted by the brilliant bread makers to revamp their truck signs.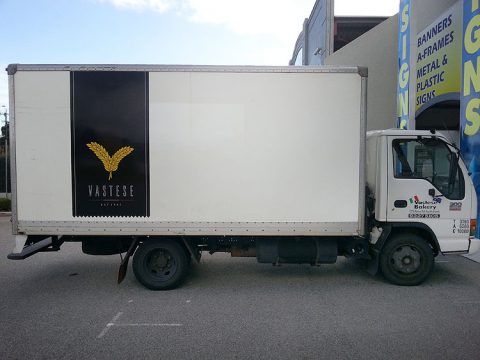 Using a high-quality outdoor-grade digital print, plus a protective laminate, we made these simple, but eye-catching logos for Vastese, with customer rapt with the finished signs. Your business could also benefit from our professional sign services, so click here to request a quote on your truck signs.