Window Signage: Perth camera shop turns to PGC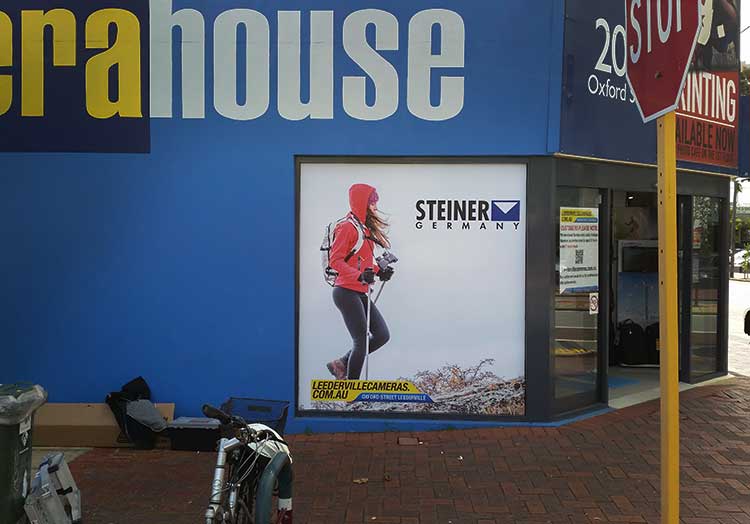 More and more Perth business are coming to PGC for window signage. Perth Graphics Centre knows glass signage and how to best make use of your windows.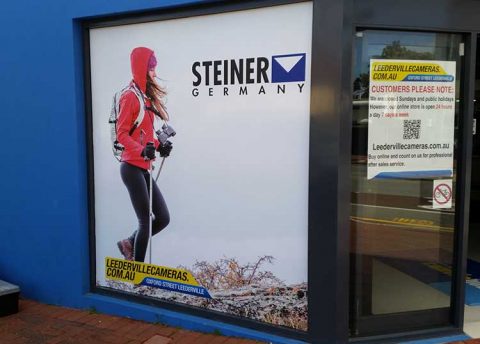 Take this window for Leederville Camera House, for example. Perth Graphics Centre was called in when a supplier from over east supplied the wrong product for the job. With our machines primed and ready to go, we were able to turn the job around in a couple of days.
How we do window signs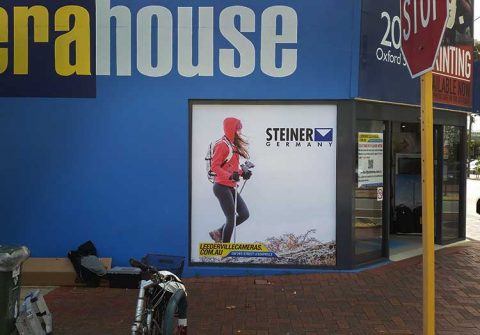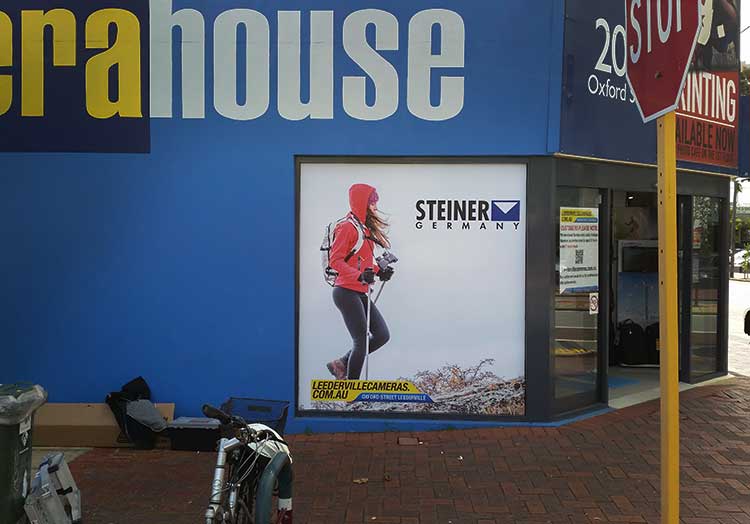 The artwork was prepped and we printed the job on our large format printer using outdoor inks. We then hustled off to site to get the job installed. Installation time was less than an hour, meaning the business wasn't put out and the message was up straight away.
For us, this is a simple job and for the customer it's important to have the graphics up to get advertising out there. Thus, if you need window signage, you need to see Perth Graphics Centre.