New shop signage for Morley Coventry Markets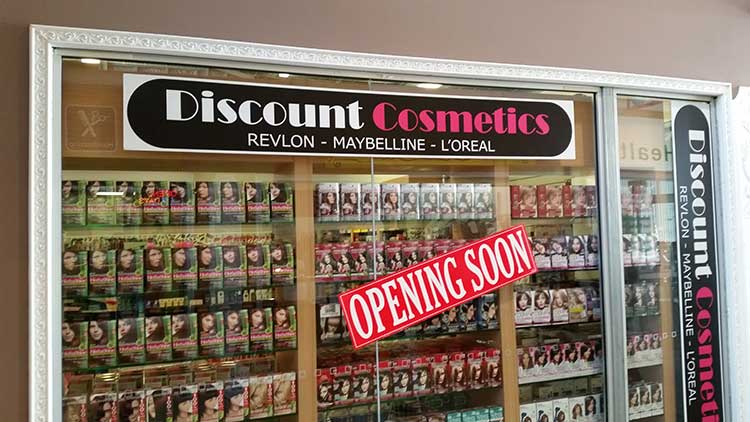 Morley's Coventry Markets is a bustling centre with plenty of traffic and good exposure. Which is why any signage that is used to promote a shop should be bold and bright.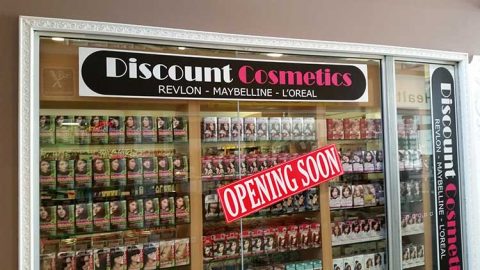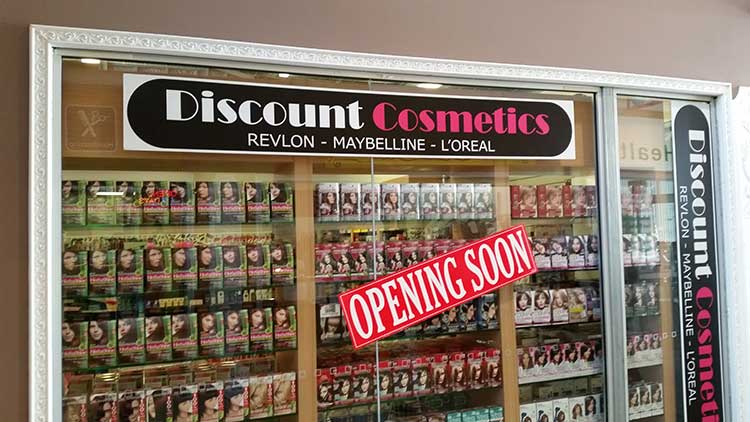 For Discount Cosmetics, this is exactly what we've done. Using aluminium composite panels with full colour print, we've gone for a hot pink that really grabs attention. Contrast that with white text and a black background and you've got signage which does its job very effectively.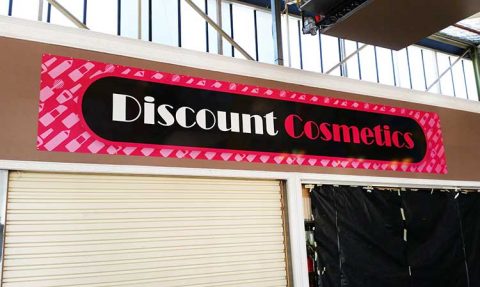 How to make shop signage stand out
The trick to making shop signage work is taking into account the background it's going on. Is there a frame or a border you can use? Which side of the shop faces the most people? And what colours do you want to use?
Answering these simple questions can help to get a picture of how it should look. Make the sign stand out on the background and keep its message nice and simple.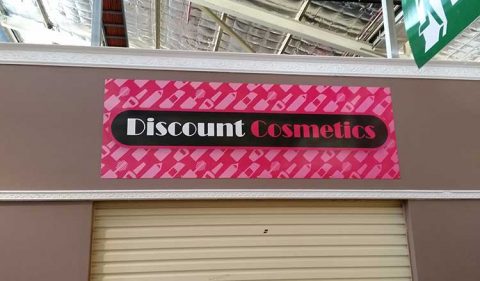 Perth Graphics Centre prides itself on making the best signage for shop fronts, so that shop owners get the best exposure and the most benefit for their outlay. And whether you're on a budget, or you want something that fits in to the Claremont Quarter, Perth Graphics Centre can manufacture and install any shop signage to suit.