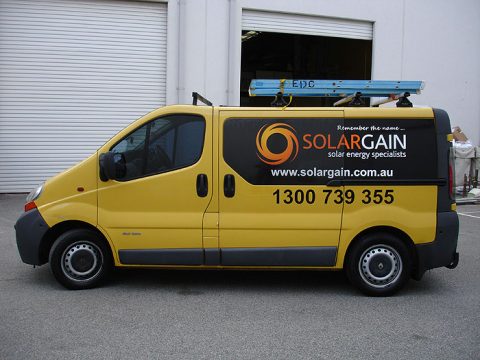 The Renault Trafic is a large load carrying van, and Solargain approached first class sign shop Perth Graphics Centre to liven its yellow van up.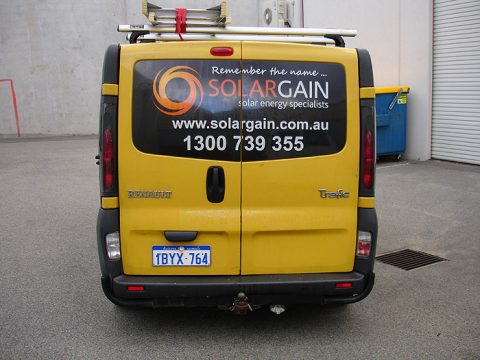 A plain design was chosen to echo the rest of the fleet, and as you can see, it emphasises the logo to draw attention.
One Way Vision was used on the windows to enable the driver to see out, yet keeping prying eyes away. It's an effective way to cover a window that normally wouldn't be able to be used in signage applications.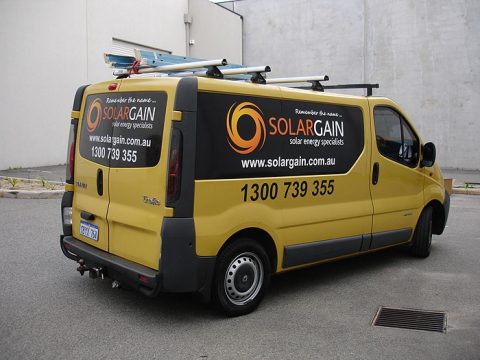 Whether it's a Renault Kangoo, Mercedes-Benz Vito, Volkswagen Caddy or any other style of van, signwriting it is a breeze. Head to our contact page to ask for a quote.