If you've ever wondered who does those bus wraps you see running around, then you've come to the right place.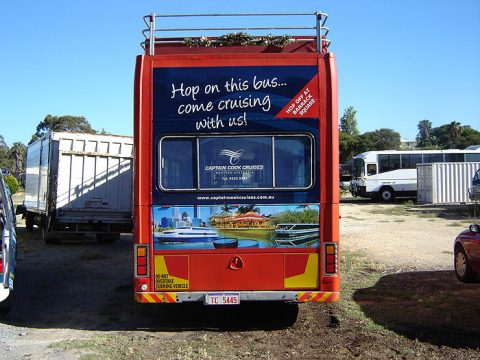 Bus signs are an extension of our vehicle wrapping expertise, and something that we are rightly proud of. Perth Graphics Centre's extensive knowledge of vinyls and wrapping techniques means that whether it's a van wrap, car wrap, bus wrap or even a truck wrap, we're able to tackle it.
Pricing is dependent on coverage and size, so if you're after a quote, please email us and we'll be happy to help you out.