Signage update for Alzheimers Australia's Shenton Park branch
Acrylic signs, freestanding signs, sign refurbishment, aluminium signs – Perth Graphics Centre does it all. So when Alzheimers Australia wanted to freshen up the Mary Chester Club, they called us in to help.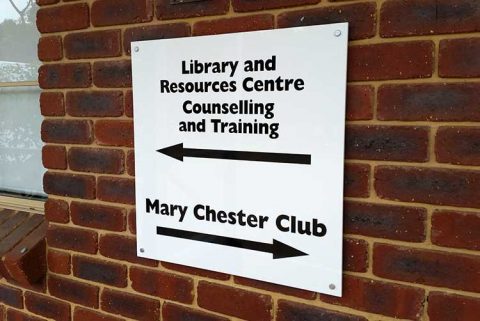 The job was to use existing elements and combine them with new signs to make a seamless transition for Alzheimers Australia's relaunch of its Mary Chester Club. Seen above is a new acrylic sign which uses satin chrome sign mounts to stand off the wall. It's a simple but very neat way of installing wall signage.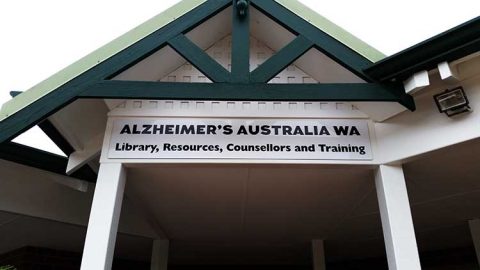 For the sign above, it was a matter of aluminium composite panel with cast vinyl lettering. It sits flat on the fascia and will last for years.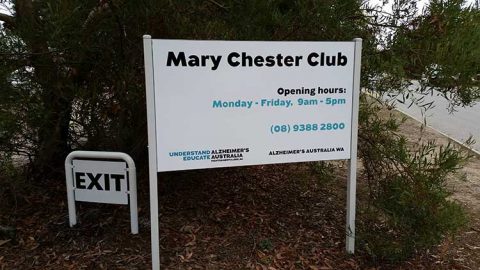 The current signage was looking very tired, however the poles that held them were still holding up quite strong, apart from some small rust spots. Perth Graphics Centre then set about refurbishing the poles. We used rust converter, wire brushes and some elbow grease and got to work. Once the rust had been taken care of, it was time to prime and paint.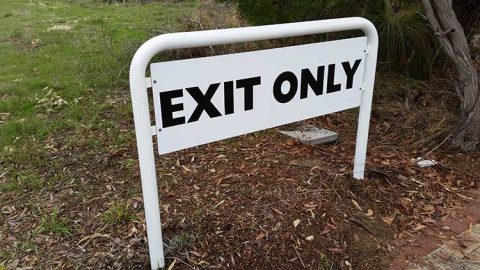 The Mary Chester Centre is now ready for its re-opening, and with quality signage from Perth Graphics Centre, it'll look great for years to come.