Signage for shop fit outs – Perth Graphics Centre can help
Signage use inside a shop for its fit out is something Perth Graphics Centre excels at, whether it's a simple sign like the one show below, or a backlit sign like a lightbox.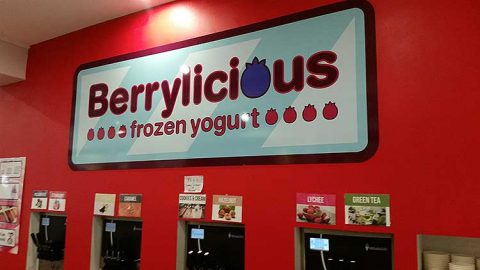 For this sign, we used a digital print onto an expanded PVC product which gives rigidity but is very light. We've also done it with hidden fixings to ensure a flush look that doesn't have any unsightly screws.
This sign's effectiveness is thanks to high contrast. Using a bright red background against the light coloured logo in a brilliant way to make the sign stand out. Of course, if you need some suggestions on colour, we can help.
When you're opening your shop, give the experts at Perth Graphics Centre a call to help with your fit out signage.