With many businesses having large rooftop spaces, it's an ideal opportunity to convert them into advertising spaces.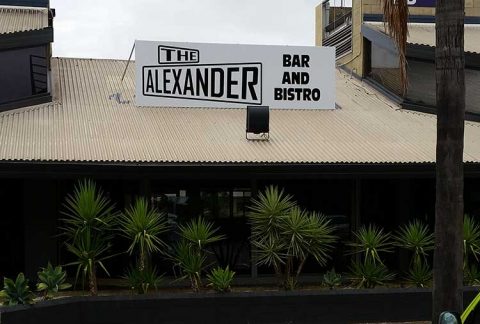 Of course, you can't just whack any old sign up there – it has to be purpose-built. Which is why for The Alexander we have built a galvanised metal frame and used aluminium composite for the face.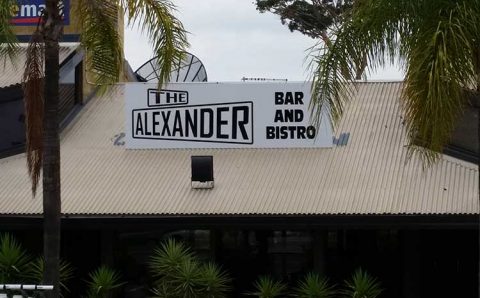 The ACM panel is strong but lightweight and stays completely flat, unlike Colorbond which tends to go wavy. The metal frame helps the sign to remain stable under wind loading, plus there are metal stays installed behind which keep the sign in place. The result is an extremely strong sign which now makes the roof space stand out.
Perhaps you'd like a roof top sign for your business. If so, Perth Graphics Centre can measure and quote to suit your available space. No job is too big or too small.