Pull up banners – the best in WA
If it's pull-up banners you're after, look no further. WA's fastest growing sign shop, Perth Graphics Centre, is proud to announce the availability of pull up banners with super high resolution graphics, courtesy of its latest purchase, the HPZ5200 display printer.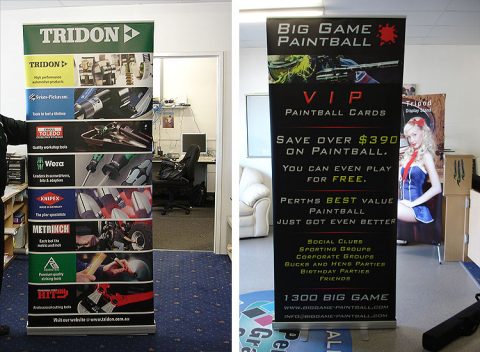 With a wide variety of finishes available, we can now produce pull up banners with quick turnaround and great service. You'll get a proof before you start, and if you after quantities greater than 10, then enquire about a bulk discount.
All of our pull up banners come with a heavy-duty spring mechanism in the cassette, and a carry case for easy transportation.
Send us an email and enquire today about pull up banners for your business.