Metal building signs – big or small
In addition to corflute signs, banners and posters, did you know Perth Graphics Centre also manufactures and installs metal signs? The building sign you see here for Contitech is a great example.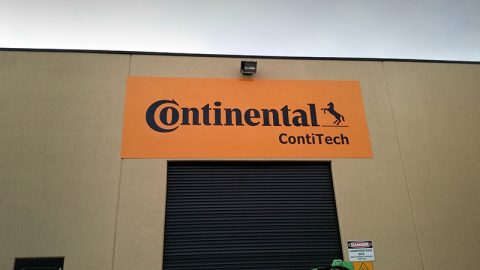 Made from powdercoated metal, this six metre wide sign is designed to last for ten years, with high quality cast vinyl and a long lasting metal finish. We could have opted to print the background, but given digital print won't last as long as powdercoating, we opted for the slightly more expensive but far better lasting painted background.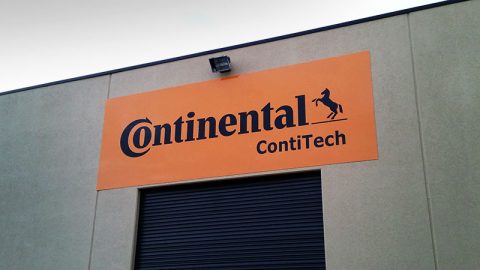 The real beauty of our production processes is we get to choose which is the best method for the job. In some cases, a powdercoat colour won't match a corporate colour, or there may be a blended colour background to stay in keeping with a logo style guide. In this case, we can print the background instead.
Then using high quality overlaminates, we extend the print's life outdoors as well as give it ant-graffiti protection. As you can tell, there are many options available to us.
If you have building signage you need and you want to be seen for many years, then here at Perth Graphics Centre we can help. Give us a call or email us to request a quote.
Remember: Everybody needs a sign.