Full colour signs – digital print makes it possible
One of Perth Graphics Centre's customers, Eyes On Workforce, has a logo which includes a globe with blends and shades in it. Traditional methods would require airbrushing to achieve the right lighting effect.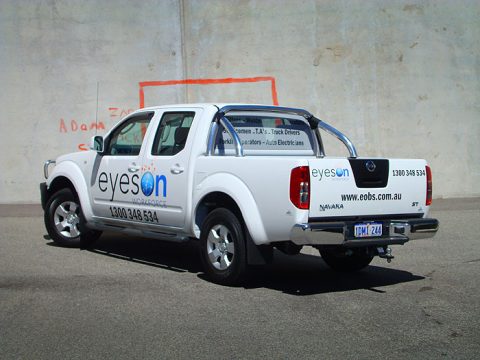 But with our state-of-the-art printing equipment, full colour signs which last outdoors are a piece of cake. Using sophisticated solvent-based inks which are printed directly to outdoor grade vinyls, full colour signs can last for years without fading or scratching.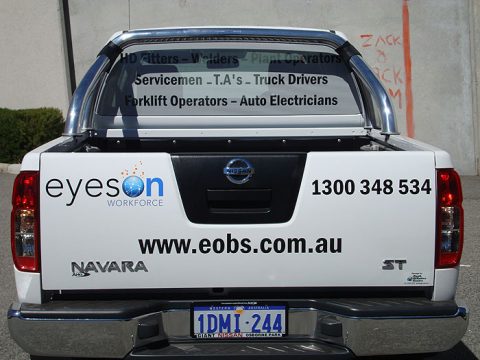 We can also cut to shape, meaning logos which need to go onto coloured backgrounds can also be achieved, without having to print the entire area. If you've got a question regarding full colour signs, then email us your query and we'll work out the best approach to suit your needs.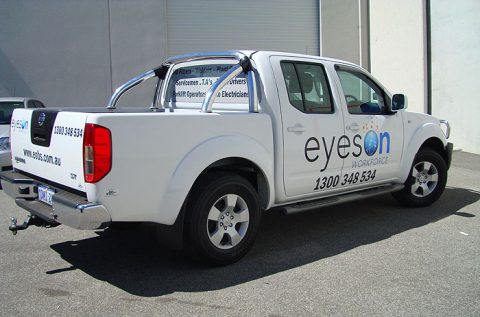 As you can see, full colour signs can go onto vehicles, like this Nissan Navara, or they can be installed onto buildings, metal signs, corflute signs or even on banners. Perth Graphics Centre will ensure your brand is presented in the best light.
Head to our contact page to email or call us.