With most properties these days having large areas of fencing, isn't it worth considering using fence signage?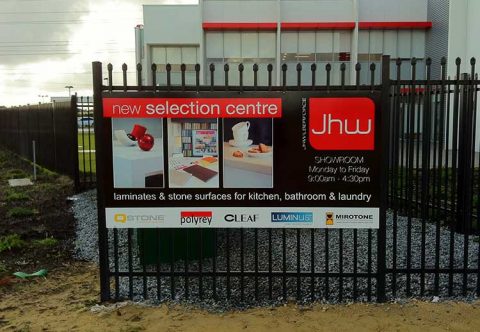 Perth Graphics Centre can print and install your fence signage in a variety of methods, whether it's using banners with ropes and eyelets, banners with sailtrack edging, or metal signs.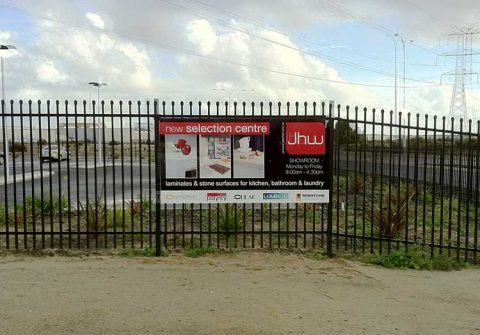 For JHW, we opted for metal signs, installed onto the metal fencing, but other fences may benefit from fence mesh banners. To determine which is the best way for you to use your fences as advertising spaces, please give us a call on 9248 6226, or click on our contact page to request a quote.
We can visit your premises and advise you on the best way to go. So, if you have a fence you'd like to advertise on, look no further than Perth Graphics Centre.