Cut out lettering is a great way to make any sign look more professional because it doesn't have a background.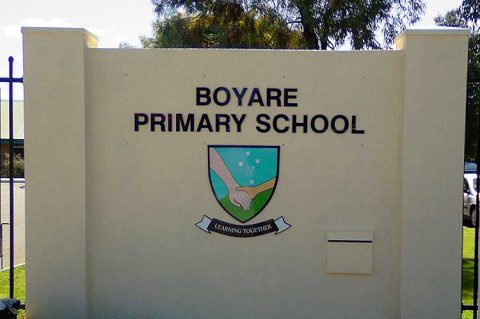 While metal signs last for years and stand out, the large background area can look a little like it's been "stuck on". With cut out lettering, Perth Graphics Centre can make your logo or message stand out from the crowd.
When lettering is cut out it becomes three dimensional, and the thicker the material, the better the effect. Seen above is 10mm black acrylic lettering, and the logo has a long-lasting digital print applied to the face.
Various substrates can be used for cut out lettering, such as:
Acrylic
Aluminium
Brass
Colorbond
Foam PVC
MDF
Polystyrene
Urethane
and much more
Cut out lettering can also be illuminated and in conjuction with a lightbox can be used in retail applications. The best way to determine whether cut out lettering is appropriate is to call Perth Graphics Centre and have a chat.
We can recommend the best way to make your sign stand out, and if it's cut out lettering, Perth Graphics Centre are the experts. Click on our contact page and ask for more information.