Roster signs are small triangular, freestanding signs made from corflute. Roster signs are cheap, easy to move and can be printed with any message you require.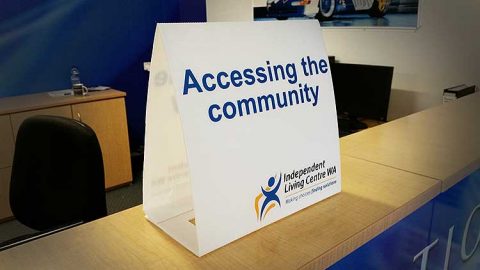 Where does the term "roster Sign" come from? Well, before the days when petrol stations were open 24 hours a day, only certain petrol stations stayed open over night. These were on a roster. Thus the small corflute signs that pointed the way to them were named "roster signs" because they showed how to get to the petrol station which were rostered on for that night.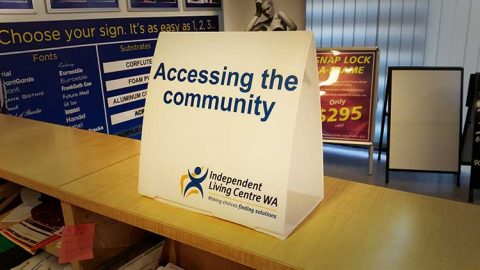 Today, corflute roster signs are used to display a message temporarily. Home open signs, garage sale signs, and display home signs all fall into this category. Shops use roster signs to show when they are open, or to promote various items. And because they're made from corflute, they are lightweight and can be printed individually for a low cost.
Standard sizes are as follows:
600mm (w) x 300mm (h)
600mm (w) x 450mm (h)
600mm (w) x 750mm (h)
Seen above is an even smaller version, standing 300mm x 300mm.
A lot of Perth businesses are using roster signs, so if you'd like to be one of them, then we'd like to hear from you. Please click on our contact page to send us an email and we can quote on your roster sign needs.