Car signage is a specialty here at Perth Graphics Centre. We can make just about any design suit your vehicle or we can suggest the best way to make your business stand out on your car.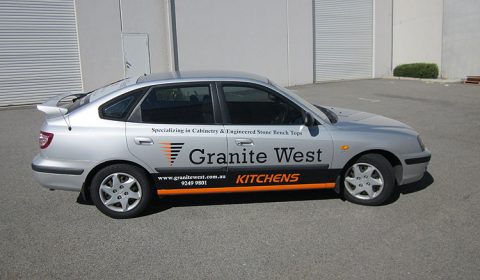 We mostly do signage on new cars, but if a customer requests it, we can also install onto older cars, as you can see here with this Hyundai Elantra signwriting.
The goal was to keep the logo consistent on all Granite West's vehicles and we've achieved this with the customer being extremely happy – as always. If you need car signage, Perth Graphics Centre is your one-stop sign shop.