Building Signage: Perth Bathroom Company's New Premises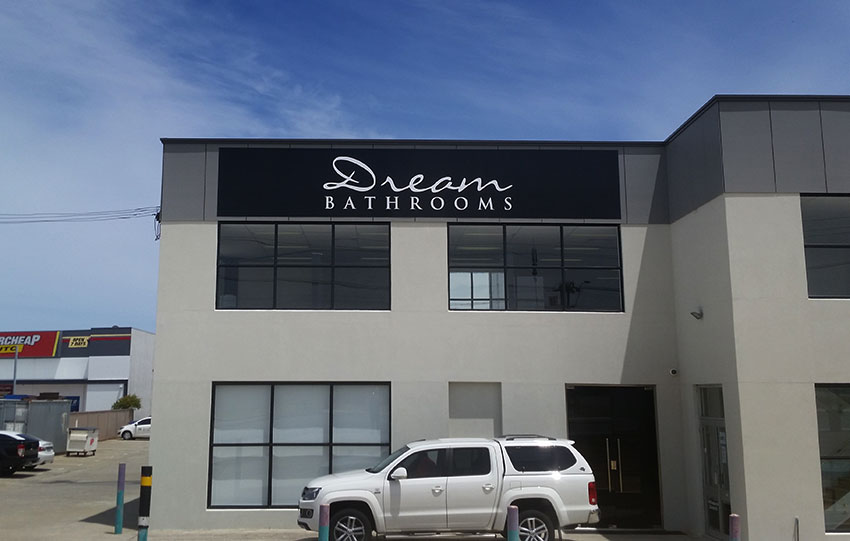 When tackling a project involving building signage, Perth Graphics Centre spends time liaising with the client to ensure their branding looks its best.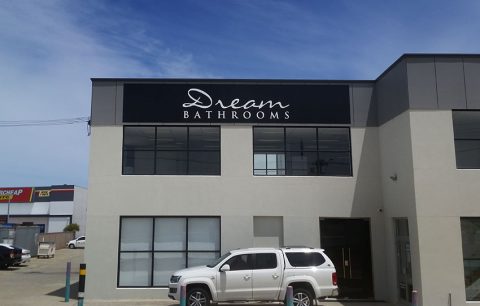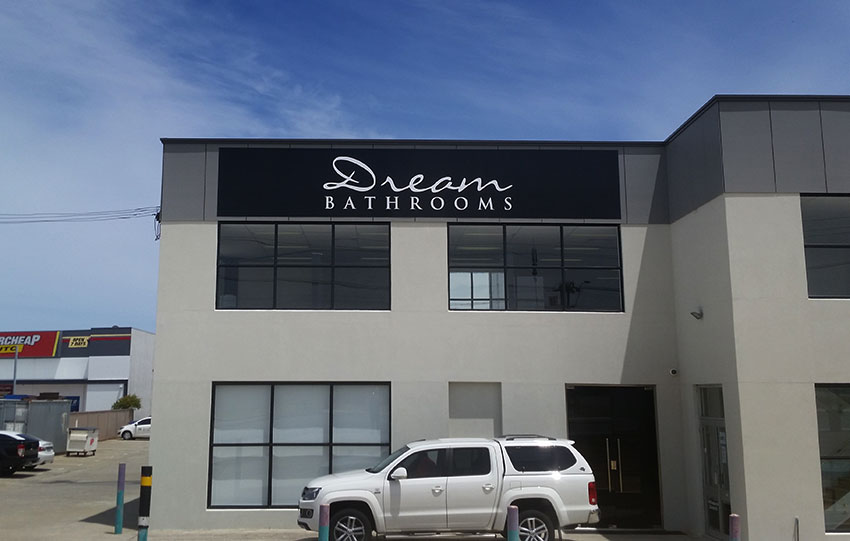 For example, this signage for Dream Bathrooms needed to be seen from hundreds of metres away, giving its location on a busy Perth street. And without a doubt, we succeeded in bringing the client's signage vision to life.
What should building signage be made from?
Using painted aluminium, this sign is sturdy and will last for years. And at nearly nine metres long, it certainly stands out. We also used high quality cast vinyl applied to the face, to make sure the lettering stays in place and stands the test of time.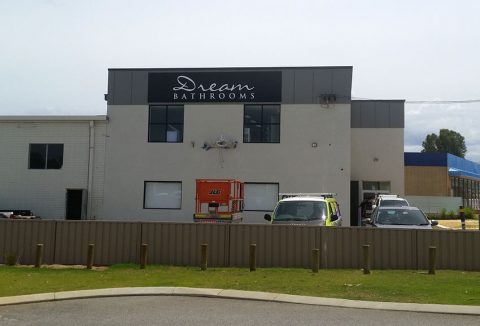 Contrast between the foreground and background colours ensures that the building signage captures the eye and in this case will draw people in.
If you have a building and you need signage, then talk to the experts at Perth Graphics Centre.