Truck signs are an quick and easy form of advertising that allow you to use a large blank space as a mobile billboard. Everyone does it – Coles, Woolworths, McDonalds, and others all use their trucks to maximum effect.
Seen here is Celcius Refrigeration's truck signage, and what the customer required was a special chemical resistant coating so that grease could be easily cleaned off. Perth Graphics Centre, the most forward-thinking sign shop in WA, came to the party, with Tedlar, a PVF film which not only protects the signage, but also resists UV radiation, lengthening the life of the print.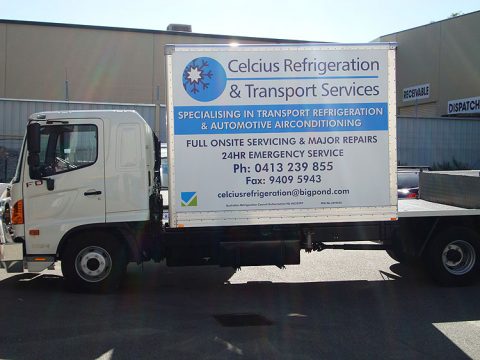 We covered the entire "box" with digital print and Tedlar laminate giving a highly durable sign for each side of the truck back. We even worked around existing hinges and riveted locks.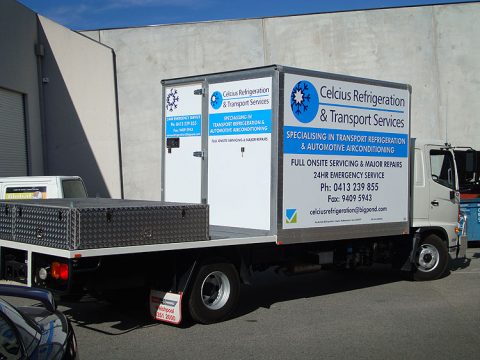 If you require truck signage, then please give us a call to arrange a quote. You may as well use that large white area and promote your business.