Yet again, we're signwriting a Hyundai iLoad. In fact, with the amount we've done, we're experts at producing high quality signage for the iLoad.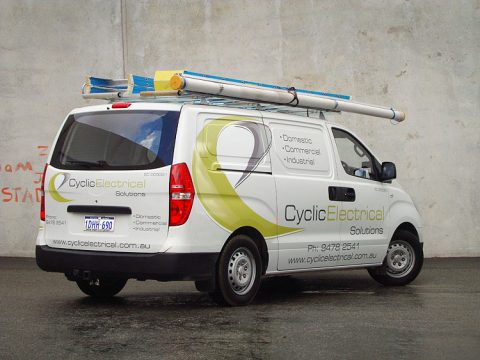 Cyclic Electrical wanted their logo, and using their business card and some supplied artwork, we were able to create this signage which includes a partial wrap through the rear quarter panel.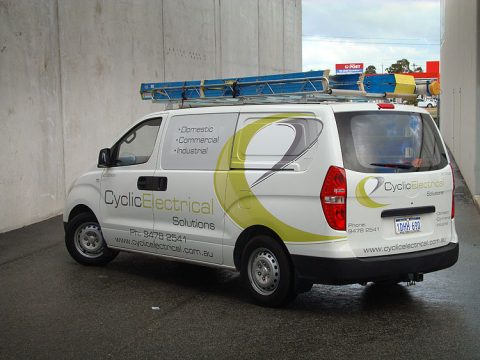 Professional consultation is the way we've settled on a design and the customer was very pleased with the result.
If you have a Hyundai iLoad you need signwriting on, the please head to our contact page and ask for a quote.