Not all car magnets are the same, which is why here at Perth Graphics Centre, we've been concentrating on making the best quality car magnets Perth has ever seen.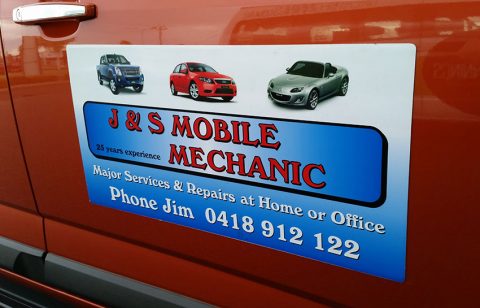 There are several grades of magnetic material available, from fridge magnet to AutoMag and various thicknesses as well. We've settled on a 0.9mm magnetic, as it gives the best combination of high strength magnetic hold and flexibility. Too thick and the magnet won't conform to the curved surface of the car door. Too thin and the magnetic strength won't be high enough, and we all know what that means: a magnetic sign flying off your door as you're driving along the freeway.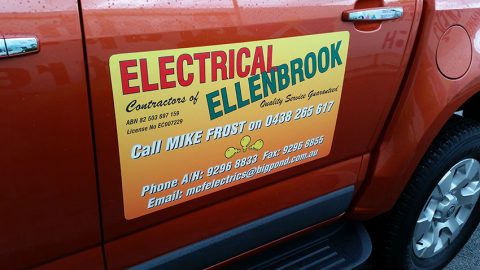 There are other methods to creating the best car magnet. One of which is to round off the corners of the magnet so that the edges don't lift at speed. Again, there's nothing more embarassing than having your car magnet disappear after a high speed run.
We also use outdoor durable inks, and depending on the life expectancy of your magnet, we can also laminate the face of it to protect it against scuffing or scratching. Why not click on our contact page and ask us for a quote on car magnets? Perth Graphics Centre always has the magnetic in stock, so if you need magnetic signs, please give us a call.