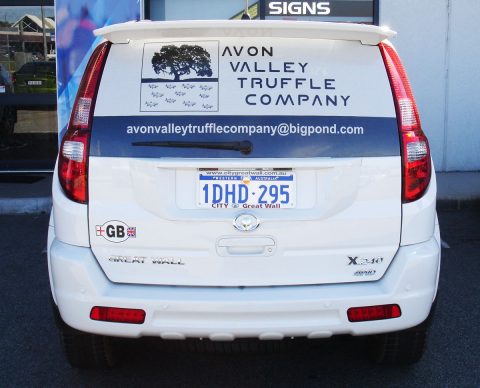 Signage that can be see through has heaps of advantages. For example, it maintains your privacy, cuts down glare and still allows you to see what's going on outside. That's why we are often asked to produce one way vision graphics which have tiny holes to allow it be a see through sign.
Avon Truffle Company asked us to make a one way vision sign for the back window of its Great Wall X240 SUV. You can see from the photo above that they still have complete rearward vision, whereas the top photo shows how it looks from the outside.
See through window graphics can be used for offices, cars, buses, or any application in which you need to see out, but still want your graphics to be seen.
Contact us for further information or to discuss any options for one way vision signage.