Vinyl wrapping a van: the revolution has begun
A vinyl wrap on a van is something that most sign shops can do, but here at Perth Graphics Centre we like to differentiate ourselves from the pack. While most companies are using a cast vinyl with cast overlaminate, Perth Graphics Centre's research of the latest vinyl wrapping methods has led to a new method of creating vehicle wraps.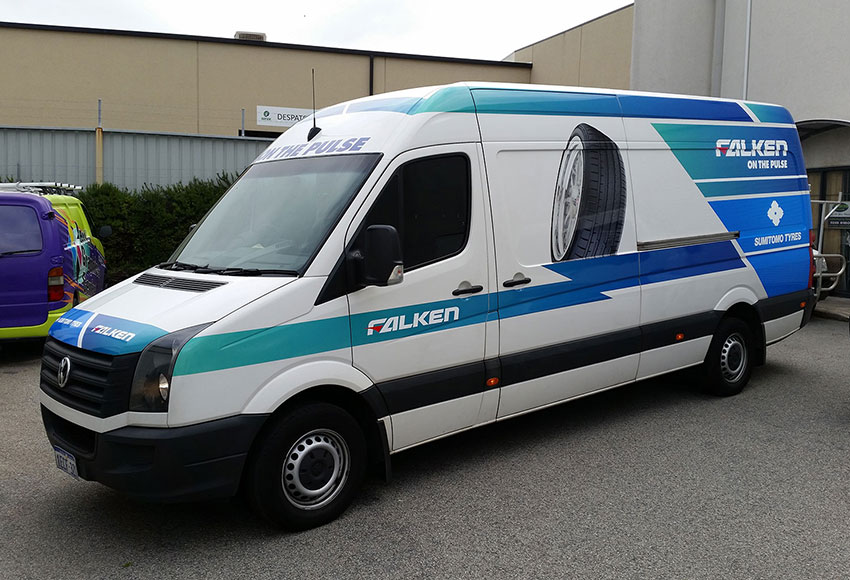 Signage needs to last and it needs to look great for years, which is why our vehicle wraps no longer use vinyl as the final layer. Through experimentation and investigation, signage vinyl wraps by Perth Graphics Centre are being produced with a gloss polyurethane finish. This gives several advantages over regular PVC overlaminates:
No plasticiser migration, which means a longer outdoor life
Far lower heating temperatures, which means no failures from a lack of post heating
Higher gloss level, mimicking paint in finish
Higher flexibility
Better UV protection
Greater colour gamut
Thus, as you can see, the polyurethane laminate is a far better option and one that we have adopted across the board. With our new ink-set, you can be assured of better results from start to finish.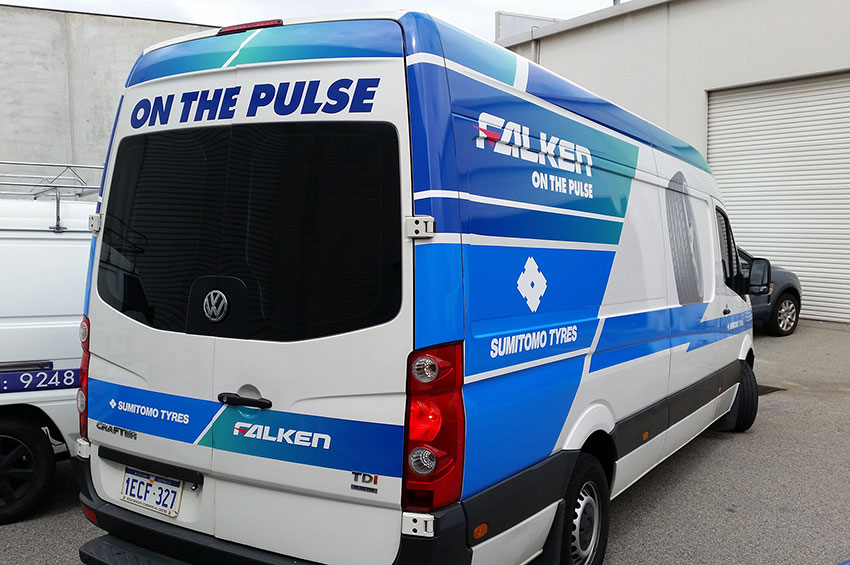 This is why worldwide brands come to Perth Graphics Centre. If you have a signage project, a fleet needing wrapping or just simple vehicle graphics, Perth Graphics Centre can do it all.