Perth Graphics Centre was employed to freshen up the look of this Mercedes-Benz Sprinter van by signwriting it with new logos. Vastese Bakery wanted a simple and clean presentation, so the best way was just to put the logos on the back half of the van.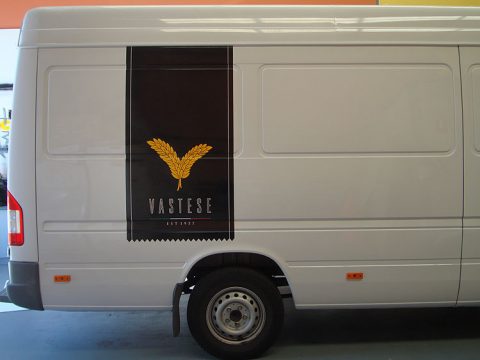 When people require van signage or need van wraps, Perth Graphics Centre is who they turn to. As you can see by these logos, a van wrap is simply an extension of this sort of work. Making the logos go into and out of the recesses and swage lines is something that we are extremely experienced in, and you can expect years of life from your van wraps.
If you need van wraps or van signage, Perth Graphics Centre will be the place to head. Ask us for a quote by heading to our contact page and emailing or calling us. We look forward to quoting on your van signs.