Mothers Polishes and Waxes approached Perth Graphics Centre to produce signage for their Holden Commodore Sportwagon, with the requirement that the signs look like the original SS stripes.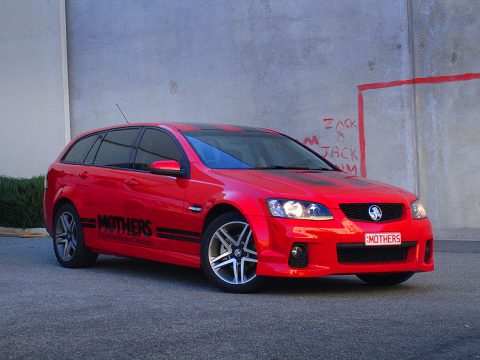 The above shows what we've achieved. The stripes use the Mothers logo and subtly allow the car's colour to show through.
Our team of designers and installers ensure that car signs suit the vehicle and are long lasting.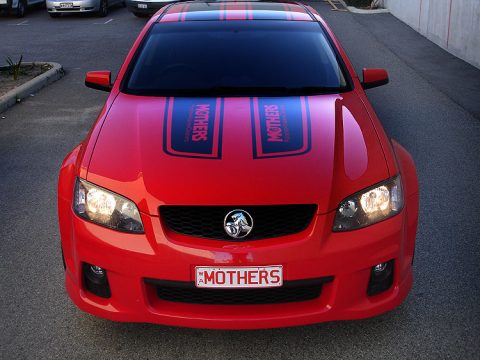 If you have car signs you require, please call us using the details on our contact page, and ask for a quote.