While people mover may not seem like the most likely candidate for vehicle signage, Perth Graphics Centre can turn anything into a mobile billboard.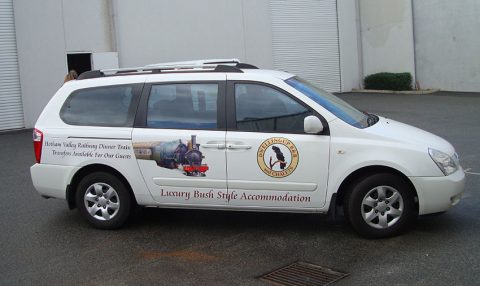 Here's a dual-sided message – after all, you only ever see one side of a car at a time.
The back window sign was done using one-way vision and the rest is either full colour printing or long-life vinyl lettering. Bus signage can be created in the same fashion, as people movers are just a small bus.
If you're thinking of getting some signage done, please call us and we'll help you through the process.