Perth Graphics Centre has been called upon by leading WA companies to prepare and create their shop front signs, and we're happy to oblige.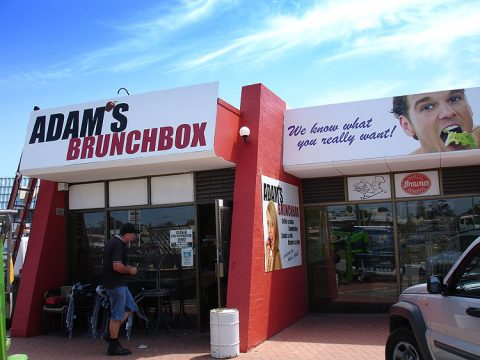 In this job, for Adam's Brunchbox in Balcatta, we were contracted to manufacture and print the signs for the front and sides of the shop.
Using a combination of sailtrack banners skin (click here for an explanation) and metal signs, we achieved a bold result which brings passing trade in the front door.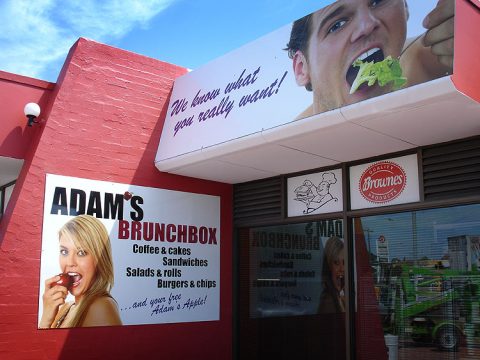 If you require a revitalisation of your shop front signage, then please call us – click here to head to our contact page – and ask for a quote.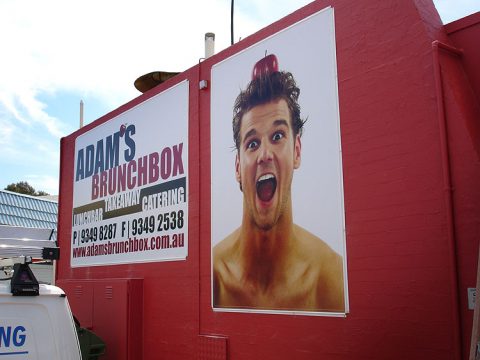 One of our friendly sales staff will arrange a time and location to meet you to discuss your shop front signage needs.