Signwriting a car is often more of a challenge than signwriting a van or signwriting a truck. There are curves and creases to work around.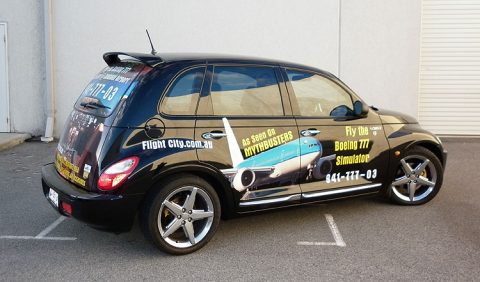 Shown here is a Chrysler PT Cruiser which we did signwriting for. It's promoting a flight simulator business, and as you can see, the design makes it stand out rather well.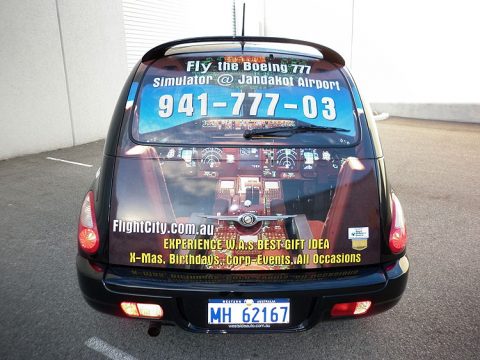 The back window is done in Clear Focus, a one-way vision product which allows you to see out while still allowing graphics to be seen.
If you have a car you'd like signwritten, then contact us and we can organise a quote. We can offer a proof service