Here's what you'd call budget signage. A logo or two, a few pieces of vinyl cut lettering and a blank canvas.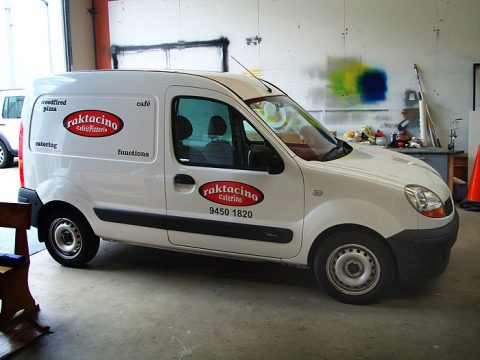 The Renault Kangoo is an ideal car for signwriting, and using a combination of digital print and vinyl cut lettering, it gets the message across.
If you're on a budget, then perhaps keeping it simple, just like the car above, is for you. Regardless of your budget, Perth Graphics Centre, WA's most versatile sign shop, can tailor a solution to suit your needs. Head to our contact page to email us for more information.