Small quantities of stickers – short run printing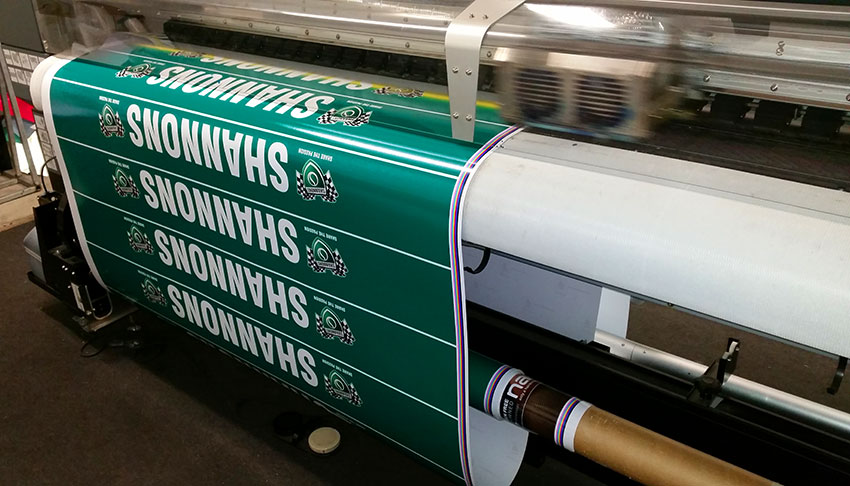 Forget screenprinting – short run printing of stickers is a specialty at Perth Graphics Centre. Whether it's a one-off or even a few, we're able to print them in no time at all.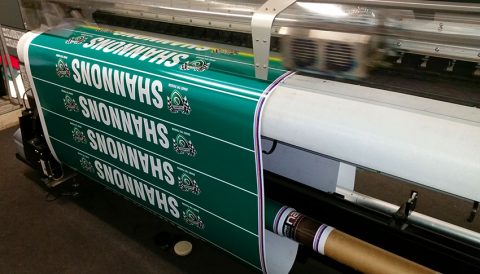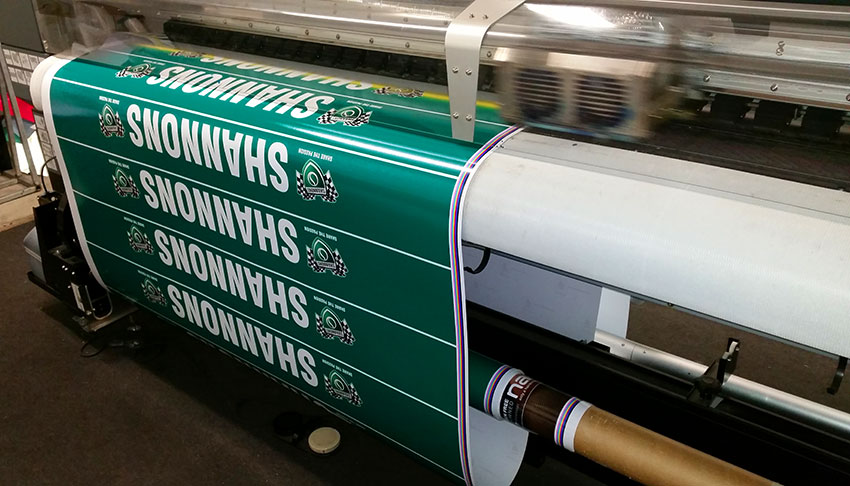 Years ago, digital printing was frowned upon because of it's low resolution and short outdoor life. Not anymore. Perth Graphics Centre has invested in the latest in printing equipment, and whether it be bumper stickers or something a bit longer lasting, we can accomodate.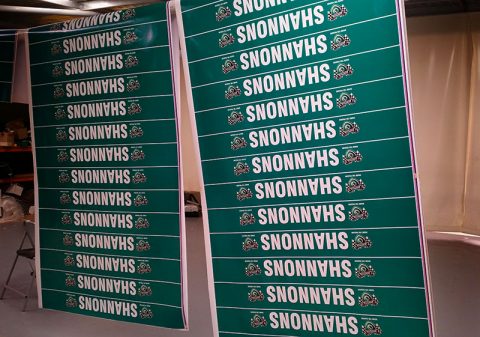 Short run printing done simply
Our digital printers use inks which emulate screen printing ink, meaning they're tough and UV durable but because we can print one-offs, we're not limited to a particular size, shape or colour. We can print one off photos or we can do solid colour as well. Seen here are stickers for Shannons Insurance to be used at Targa West. These windscreen banner stickers would be too costly to set up for screenprinting, so our printers were able to knock these out very quickly.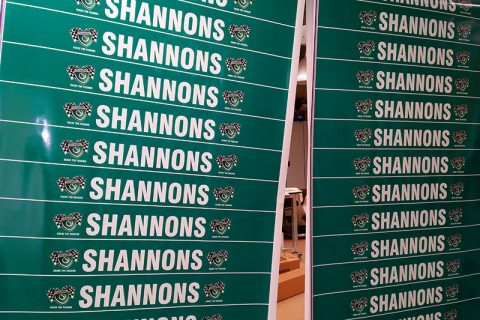 The client was ecstatic when he picked up the stickers, proving that small quantities are no cause for concern. Small quantities of stickers can be used even for trial runs before committing to a larger run. So, if you have a small amount of stickers you'd like done, then see us at Perth Graphics Centre. We can do one or one thousand – we're happy to help with whatever you need.