There's only one sign company in Perth that Dial-A-Doctor will trust with its fleet of vehicles – Perth Graphics Centre.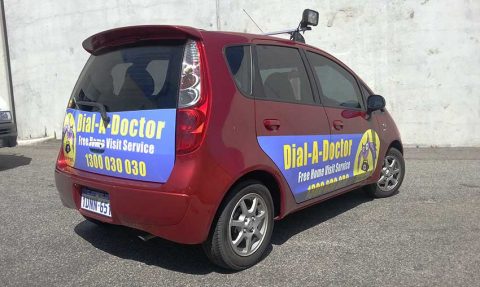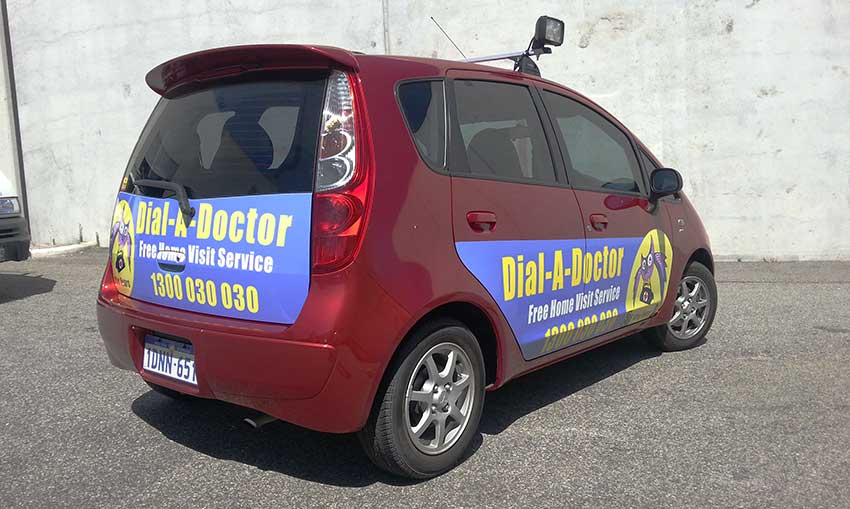 Seen here is one of many Mitsubishi Colts that we've been tasked with jazzing up. A simple side and tailgate graphic is all that's needed to turn it from a passenger car into a business vehicle.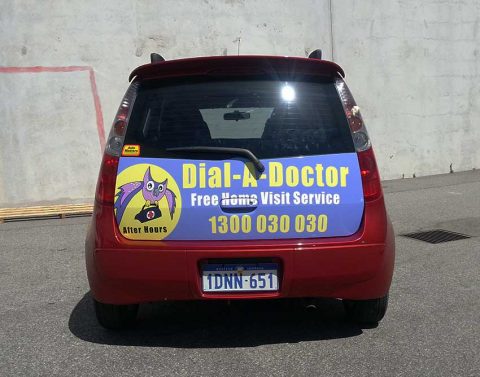 Every vehicle is done in the same fashion, meaning fleet signage with consistency and uniformity.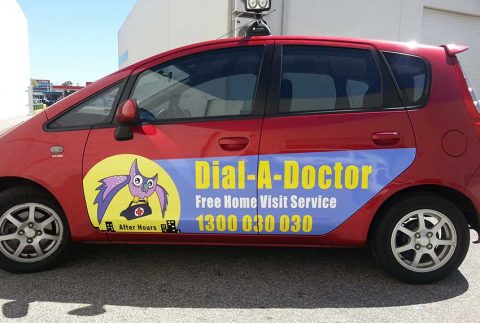 If you have a vehicle or many vehicles and you need signwriting, then please give us a call on (08) 9248 6226 or email us to request an obligation-free quote.