Pull up banners: Perth Graphics Centre leads the way in quality
Over the years producing pull up banners, Perth Graphics Centre has noticed a gradual shift toward companies relying on overseas production. Perth Graphics Centre, however, makes all of its pull banners here in Perth, in our Malaga production facility.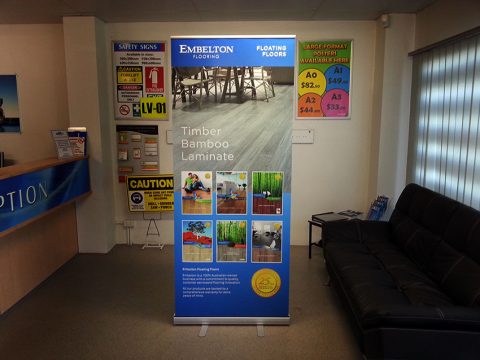 This ensures you get excellent turnaround, good pricing and quality that we're happy to stand behind. Our pull up banners are all printed using a super high resolution printer, onto a non-curl film so that when you pull the banner out of its cassette, it looks its best.
In addition, we laminate the face with a protective clear film which prevents scuffing or scratching of the print, ensuring your pull up banner lasts as long as possible.
So, if you're in need of pull up banners, Perth Graphics Centre is the place to go.