How best to use lightbox signs
Illuminated signs and lightbox signs make your brand visible, no matter what time of day it is. And this under-awning sign is a classic way to install them.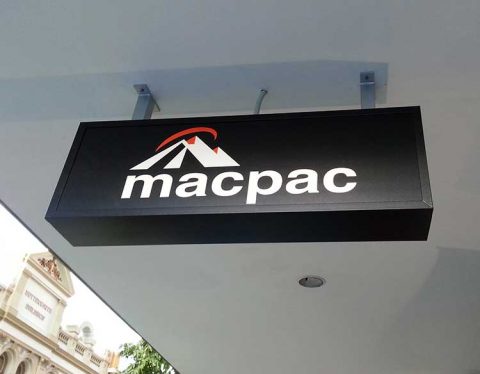 Things to take into consideration are the height of the awning, the width available and whether you'll need council approval. Perth Graphics Centre can advise on all of these factors.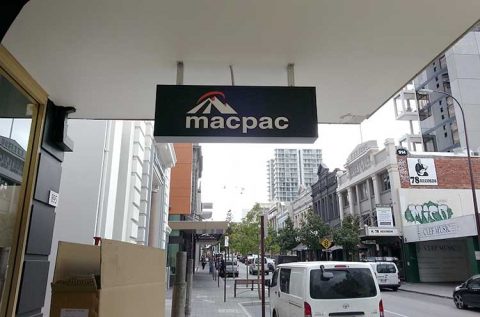 Your branding also needs to be high contrast. With light shades of grey, for example, the lighting can wash out the logo. That's why for Macpac, we opted for a dark background and light writing, to give the best possible contrast.
You also need to take into account the ambient lighting. If it's only lit up at night, then normal globes will do. However if you want it to be lit during the day as well, we can use higher intensity fluorescent or even LED lighting.
Something else to consider is the electrical availability. Is it easy to run power to the lightbox sign or are there obstacles in the way?
All of these factors are what we analyse here at Perth Graphics Centre, and we'll be happy to walk you through the process of creating a lightbox sign. Give us a call on 9248 6226 to discuss your lighbox sign requirements.