At Perth Graphics Centre, we are consistently asked to make fence signs. Perth's usual fences mean that we can attach aluminium composite panel to them with either wire or UV stable cable ties.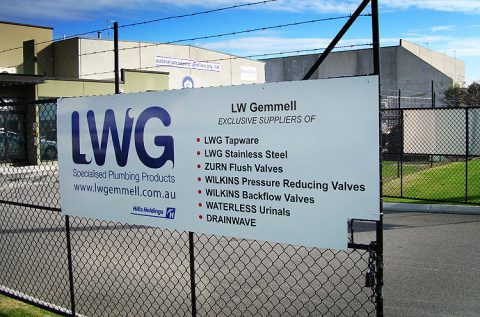 A standard size is usually 2400mm x 800mm, however any size is available, due to our large sheets.
These fence signs are UV resistant and we can coat the sign with an anti-graffiti film which will prevent artline or spray can tagging. If you require a fence sign (and fence banners are available, too) then please head to our contact page and ask for a quote.