Do you have cardboard cutouts that you need? Perth Graphics Centre can help. Whether it's a one off or you need hundreds, Perth Graphics Centre can handle any order.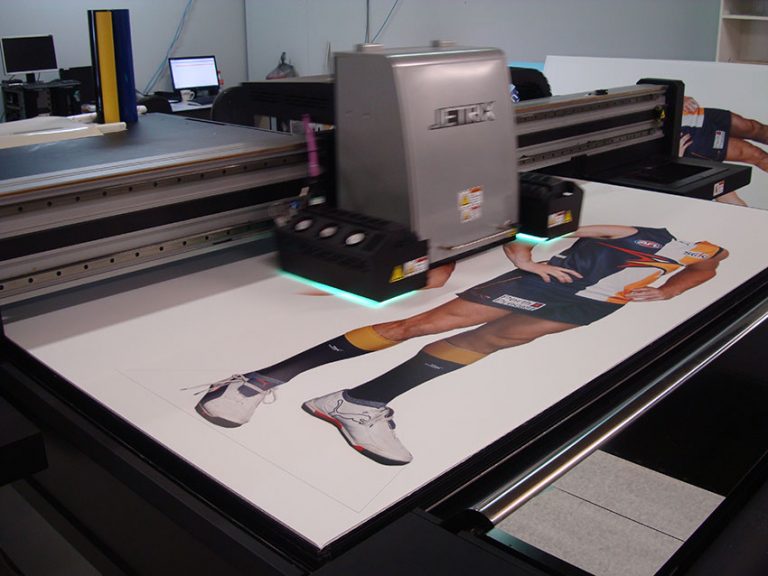 Seen here is a series of lifesize cutouts we made for the West Coast Eagles. We left the heads off so kids can get their photo taken as a West Coast Eagle.
Our industrial printer (which you can see in this picture) prints directly onto the cardboard and it's then profile cut. Our cardboard cutouts also include a stand so that they are freestanding.
How long do cardboard cutouts take to make?
Usually turnaround is a week, so make sure you plan ahead.
We require high resolution artwork, which can be emailed to us or you can use Dropbox or WeTransfer. JPG, EPS or PDF is usually fine. And make sure you don't infringe any copyright when you supply artwork.
We're sure that you'll be pleased with the results from our cardboard cutouts. Perth Graphics Centre is here to help.