Car signage: Perth Audio Visual's Tuscon
Perth Audio Visual wanted some car signage and with a back window as a good area to fill, we've used one-way vision.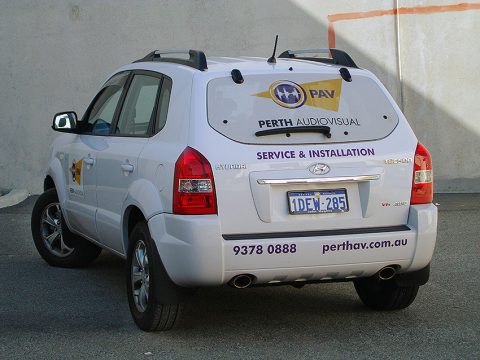 This allows them to see through the window from the inside, but still display their logo from the outside.
Add in some vinyl lettering and it's a simple and clean result, getting the message across easily. And that's what we do here at Perth Graphics Centre: ensure you get your message across. If you need car signs, Perth Graphics Centre can help.