Building signage: Perth Graphics Centre leads the way
These days, building signage is extremely important, and Perth Graphics Centre is leading the charge to ensure your business signs are seen by all.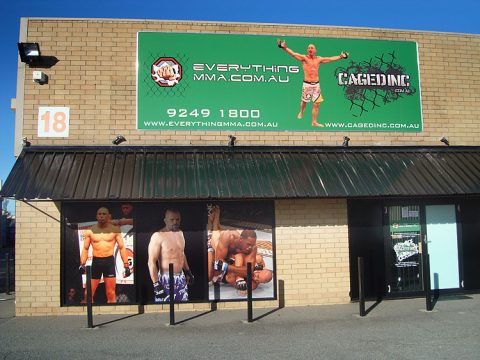 For those looking for a slightly cheaper option to cover large areas of walls, why not consider a sailtrack skin? Seen above, it's an effective way to get your message across without unsightly joins or seams. The signs are also lightweight and can be changed fairly easily for promotional work.
For building signs which stand the test of time, see the crew here at Perth Graphics Centre and we'll ensure your signage is completed in not only a timely fashion, but on budget, too.