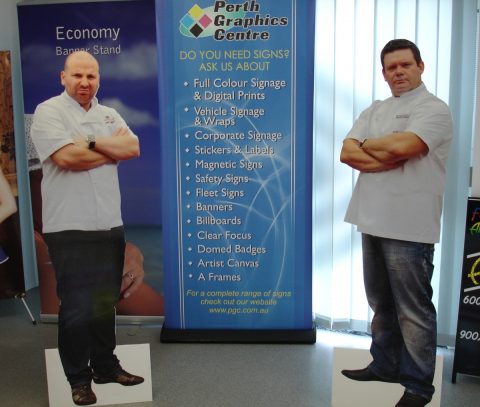 You may know these guys as George and Gary from a hit reality TV cooking show. No, we didn't have them in our office, but we did produce these cardboard cutouts for Zesti Woodfired Ovens.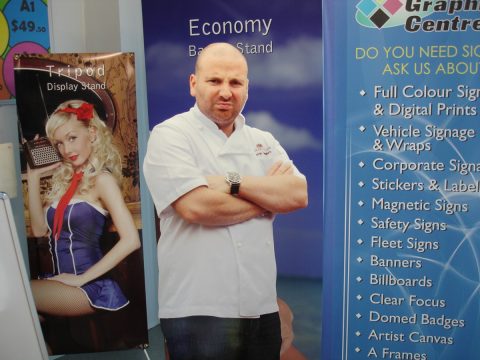 If you need a character made into a cardboard cutout (well, technically a plastic cutout) at life size, then we can help.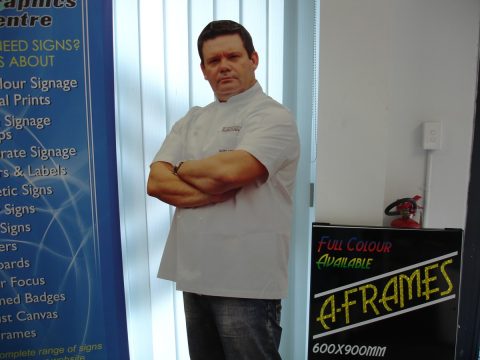 From one off to several hundred, as long as the photo is crisp, we can trick your eyes into believing that your favourite personality is really sitting in your office.
The price for a standard six-foot cutout with a stand is $150, plus shipping Australia-wide. Other sizes are available. Cardboard cutouts take a week to produce, so please allow a few extra days for shipping.
Give us a call and speak to our friendly staff about your life-sized cardboard cutout needs.