When you're making signs for vehicles, it's important to always use the highest quality materials available.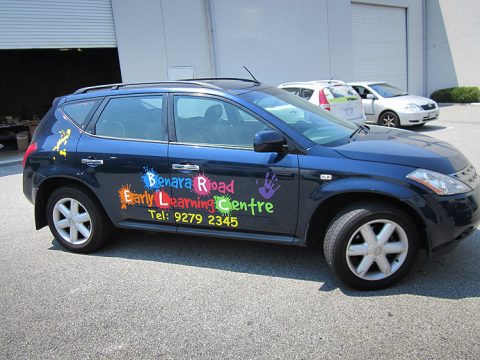 For this Nissan Murano, we've used the longest lasting vinyl available, called "cast" vinyl. The vinyl is, as the name suggests, cast into shape, rather than stretched (like cheaper vinyls), eliminating the chance of shrinkage. The pigments and adhesives all last longer with a cast vinyl, ensuring you get years of life from your vehicle signs. Perth Graphics Centre always uses cast vinyl on vehicles, as we can be confident it will stand the test of time.
If you have vehicles which you need signs on, then call Perth Graphics Centre, or click here to email us for a quote. We're here to help.