Perspex signage, or acrylic signage is something Perth Graphics Centre is producing every week.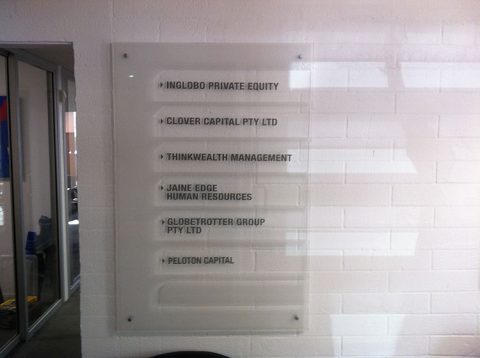 Using clear acrylic, the signs we make are perfect for reception signs, display signs or etch-look signs, whereby we use a sandblast etch vinyl to create a sandblasted look.
If you're in the market for perspex signs, then click here to ask for a quote today!