As businesses change premises, new signs are needed and that's where Perth Graphics Centre comes in.
Perth Graphics Centre has been printing and installing metal building signs for years, just like these for Red Apple Dental Care.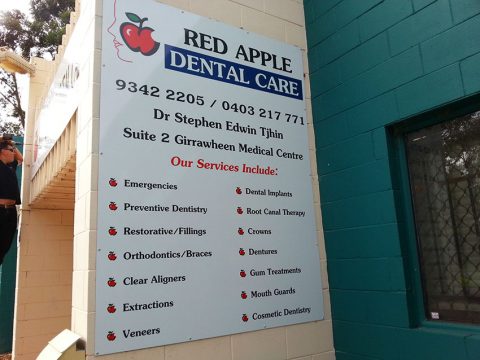 Using aluminium composite signs, which are lighter and stay flatter than colorbond signs, the business now looks fresher and newer, but without costing the earth.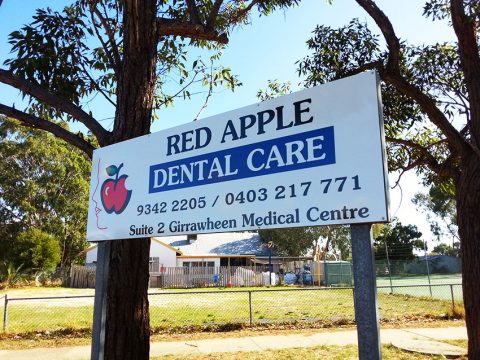 There are plenty of options for metal building signs, so give Perth Graphics Centre a call or email us for a quote. Click here to get in contact. We look forward to hearing from you.