With our new flatbed printer, we have been able to ramp up production of our lifesize cutouts. Because we print directly to the boards, repeatablity for long runs is simple, while one-offs can be catered for as well.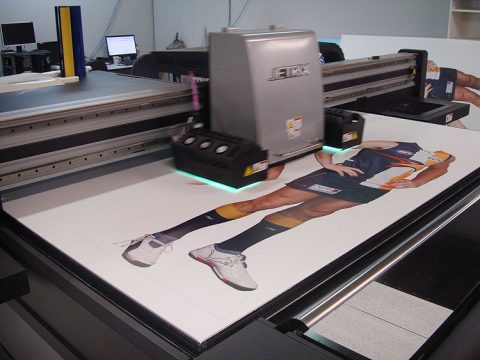 Seen here is a lifesize cutout for the West Coast Eagles, with the head taken out so people can stand behind it and instantly "become" one of the Eagles. It's a clever little marketing tool, and one that may work well for your business.
If you have a promotion where lifesize cutouts would be of use, then by all means email us the picture you'd like to use and we'll happily supply you a price. Whether it's a one-off for a wedding, or fifty for shopping centres, Perth Graphics Centre will be able to help. Just click here to request a quote.