Signs for photography gallery
When a photography professional has signs made for him, you know that he will insist on a top quality print job. After all, high quality printing is what he does for a living.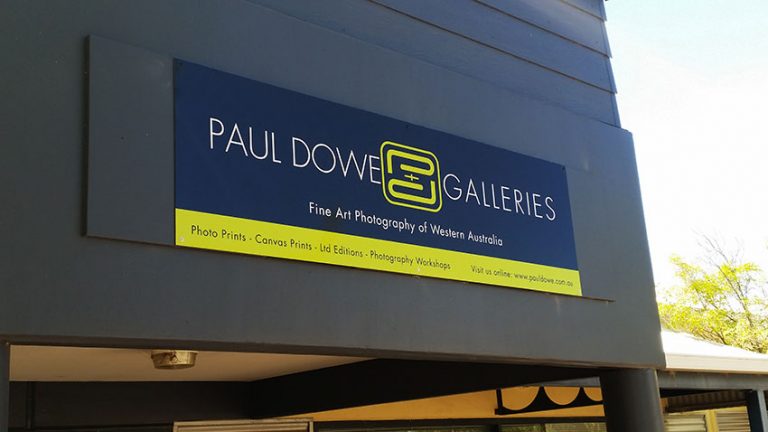 So, when Paul Dowe Galleries wanted a sign company to make signage for their building, the only place they asked was Perth Graphics Centre. Using a high quality aluminium composite panel, installed with care into concrete panel, the sign will last for years.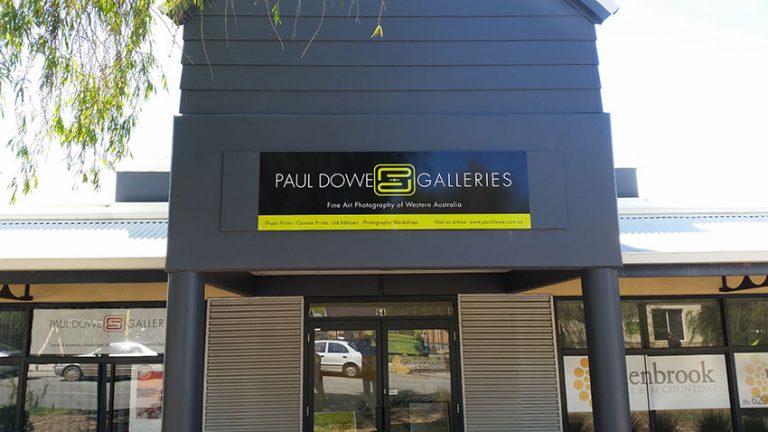 We also laminated the face with a high gloss, outdoor durable, UV absorbing laminate which will ensure the sign doesn't fade or lose its sheen.
While the design is simple, it's effective. With high contrast text and bright colours, signage like this has never been better.
When you need signs and you want them to look great for years, like Paul Dowe Galleries, you should choose Perth Graphics Centre.